There are actually a surprising number of situations when your most urgent of shipments may require the exclusive use of an entire aircraft for the duration of their journey. Sometimes your deadlines are creeping up just a little too quickly, and there isn't enough space for you on the next flight out. Other times, your items are almost impossibly sensitive by their nature — meaning that you just can't accept the possibility that something might get lost or damaged during transportation.
One of the most common is ground transportation - an ideal, cost-effective option in a number of circumstances. But if your shipping distance (or deadline) doesn't make that possible, you could also invest in traditional air freight to meet your needs.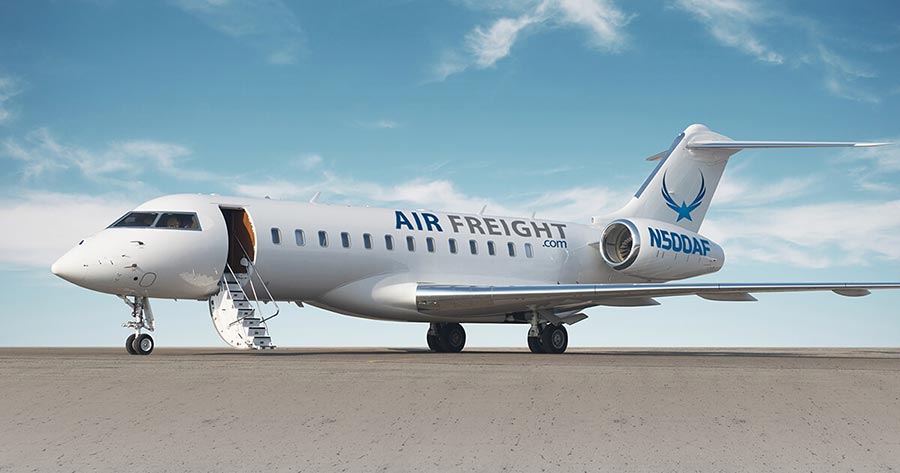 But one thing that people don't realize until it's far too late is that there are situations where the constraints of standard air freight simply cannot be overcome. Maybe the next flight out at the local airport isn't leaving until tomorrow, and you need your items to go out right away. Maybe that next flight out is already full, and there simply isn't enough space for those items that you're trying to get into the hands of your customers who are already waiting for them.
Regardless, at AirFreight.com, we want to immediately put your mind at ease and show you just how effortless this process can be. That's why we're more than prepared to leverage our access to dependable cargo aircraft charter services operated by trustworthy air carriers to your advantage, arranging to get your shipments across North America (and even across the globe) exactly when you need them to, absolutely no exceptions.
It's also true that there will be situations where the only possible way to reach that shipping deadline you now face is via the fastest possible solution of cargo aircraft charter. Luckily, our team members have decades of combined experience among them and are properly equipped to provide custom-made air charter solutions 24 hours a day, seven days a week, 365 days per year.
From the moment you give us a call and let us know exactly what you're shipping, where it needs to go and when it needs to be there, we'll dutifully snap into action. We'll go over every detail with a fine-toothed comb, helping you to determine the best charter solution to meet your needs and exceed your expectations. We'll get to work on researching carrier availability and more - all while negotiating the best charter price for your budget, too.
All told, our cargo aircraft charter broker pricing is customized specifically to your actual needs - meaning that we're not going to lock you into a situation where you're over-paying for something that you don't actually need. Once we select an air carrier with the ideal aircraft type and position that properly aligns with your shipment, we'll pull out all the stops to arrange for your urgent air cargo to arrive on-time, no matter what.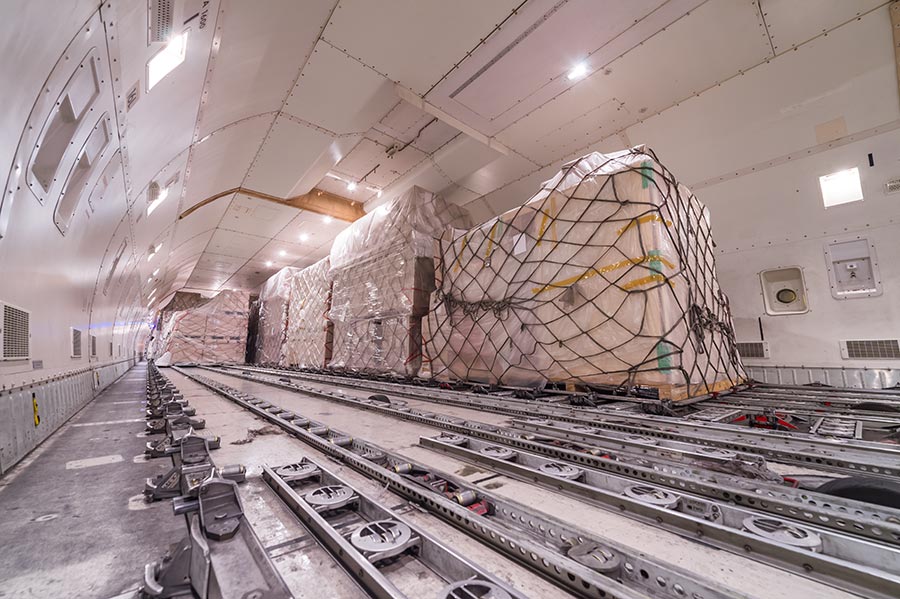 For over a decade, AirFreight.com has been proud of the way that we've been able to specialize in arranging aircraft charter and jet services, as well as in emergency air charter services, international charters and more - all to help you address even the most time-critical of freight shipping situations. Every option we present to you will come with virtually NO size or weight limitations - making them ideal for those extra large, time-critical cargo shipments that simply need to arrive on-time.
All throughout this process, you'll have unrestricted access to our team of cargo aircraft charter broker experts - each and every one of them capable of arranging for the movement of any air freight shipment to where it needs to go. This includes oversized cargo and high-value cargo, too.
Overall, we take a great deal of pride in our partnership approach - meaning that we want to be seen as more than just another freight broker or logistics provider. We're every bit as vested in your own success as you are, and our team is dedicated to delivering superior service to ALL of our customers.