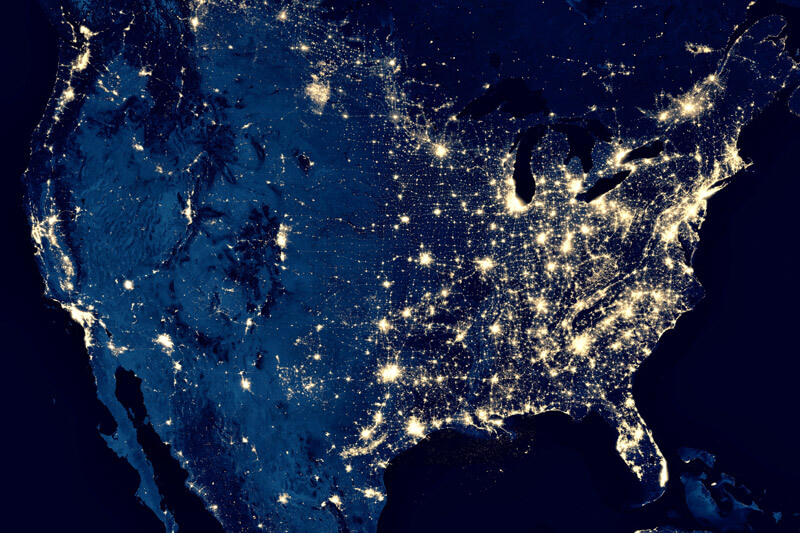 Silicon Valley may be the traditional homeland of the US tech industry, but these days, tech innovators extend far beyond the Bay.
From Boston to Austin, Atlanta to Guadalajara, Toronto to Toledo, tech companies inhabit nearly every city in North America. This vast reach has allowed such companies to take advantage of new markets and new talent, contributing to the enduring success of the United States and her neighbors in global technology development. But as companies extend from one metro area to hundreds, so too must their supply lines. Planning deliveries across hundreds of cities and thousands of miles is no easy task, especially when those deliveries involve the unique inputs tech companies rely on.
5
Minutes. Average customer downtime endurance
$
5,600
Conservative estimate of IT downtime cost per minute
33
%
Percent of businesses that lose $1 to 5 million in revenue per hour
60
Seconds in monthly savings
AirFreight.com by the Numbers
#
1
Shipping, Trucking & Logistics Company on TrustPilot.com
4.9/5
from 1,140+ verified reviews on TrustPilot.com
50,000
+
Traceable delivery vehicles
24/7/365
Support and tracking information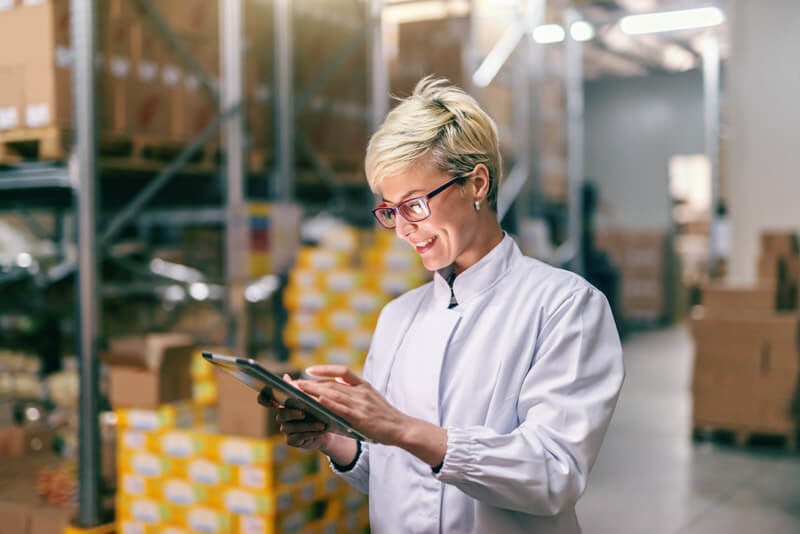 AirFreight.com is an expert at coordinating deliveries for the tech industry.
We've been with North America's innovators for more than a decade, helping them fill gaps in their delivery strategies and make sure the inputs they need arrive on time for their tight schedules. Our expertise and experience mean that we're prepared for all of the most pressing challenges that this innovative industry can encounter. No matter what logistical mishap you find yourself in, we'll know exactly how to get you out of it and back to business as usual in no time. With AirFreight.com, you'll always have a backup plan to keep your supplies flowing no matter what.
The Unique Challenges of Modern Tech
The trouble with being a modern tech company is that you have to overcome all the worst logistical challenges that other industries have to deal with combined. While almost any company has to address at least some of the following issues, it's rare to face every last one of them at once, unless you're a tech innovator: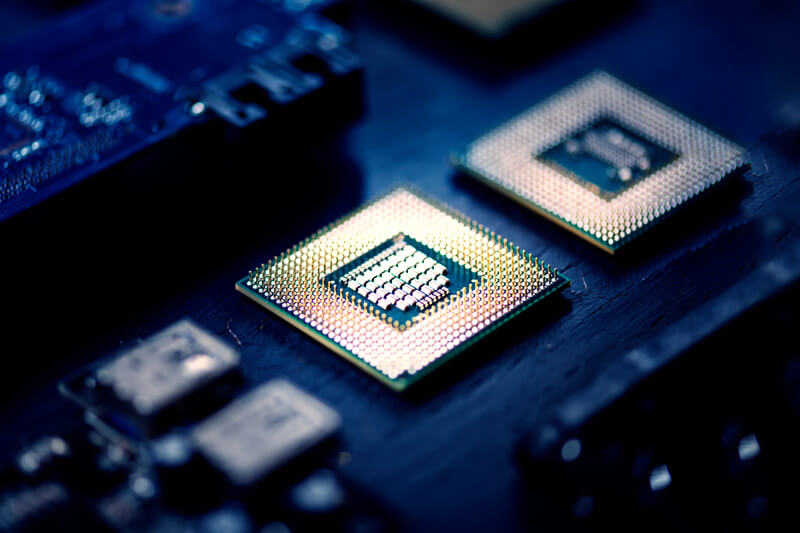 Unique Parts
Computers, phones, tablets, smart appliances, and other advanced devices rely on the most sophisticated chips and wiring. These inputs are made of rare materials that are often available from only a handful of places on the continent, and that can't be easily replaced. This means that there's little or no margin for error in getting supplies from those locations. If a shipment falls through, your company doesn't have much choice but to wait for another one. It also means that lots of other tech companies are likely to have shipments coming from that location at any given time, meaning you're competing with all of their suppliers for road or air space. That makes it more likely for a shipping mishap to happen to begin with.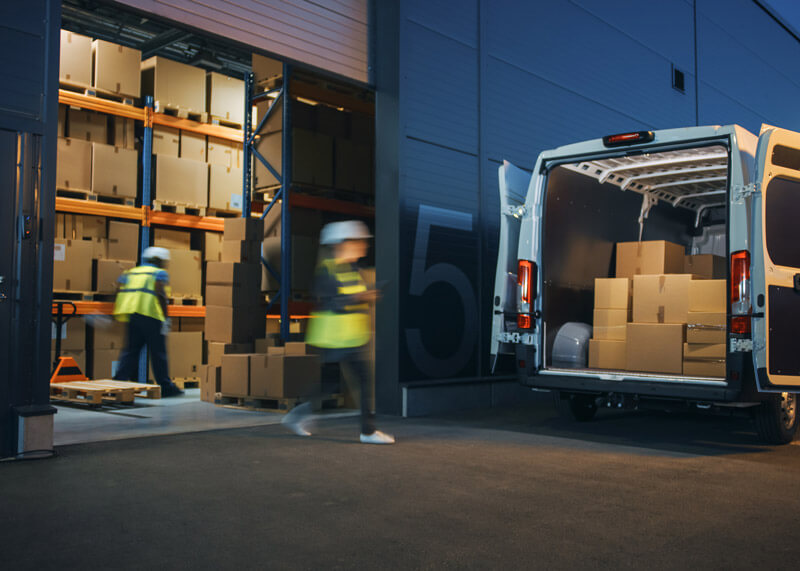 Delicate Deliveries
Not only are the parts tech companies need highly unique, but many of them are also extremely delicate. The slightest bit of turbulence during the drive or flight from your supply point to your destination can render them unusable, or at least require you to perform expensive repairs that further delay your operations. This makes it absolutely critical that your items are delivered by highly competent suppliers who know how to keep the items safe while still traveling fast enough to get them to you on time.
Strict Schedules
Tech companies pride themselves on solving the world's most pressing problems, which means that when they promise a new product by a certain date, they have to deliver it. Thus, there's not a lot of opportunity to build redundancy into their delivery schedules. If key inputs don't arrive on time for the products to be made, there are dire medical, environmental, financial, and public safety consequences. Thus, tech companies not only need deliveries that are fast on average, but they also need as little deviation from that average as possible.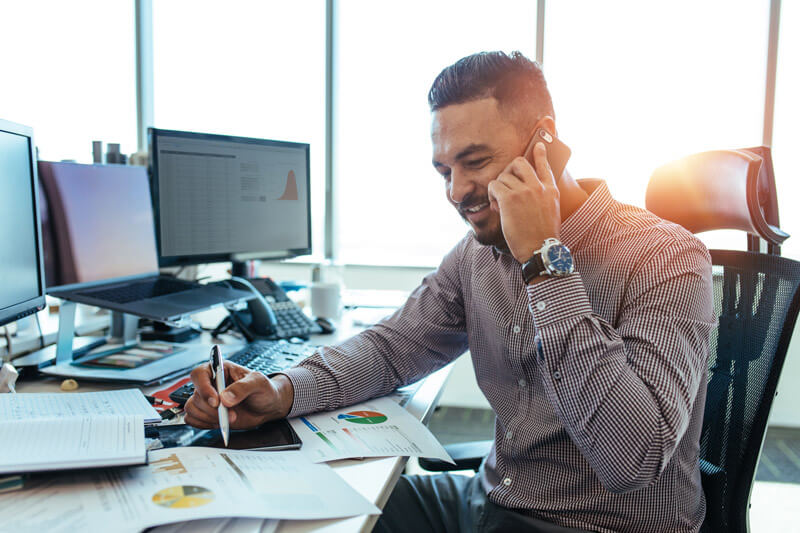 Successful tech companies are aware of all these challenges.
They plan their operations around them, finding suppliers who are skilled at delivering quickly and safely while avoiding disruption along the way. But regardless of the skill and professionalism of your standard supplier, sooner or later, something is going to go wrong with key delivery. When that happens, it's no excuse to say to your customers or investors that you did everything right and were a victim of circumstance— you still need to right the ship and get things back to business as usual, and fast! The only solution is to find an expedited delivery broker who can pick up where your standard supplier left off.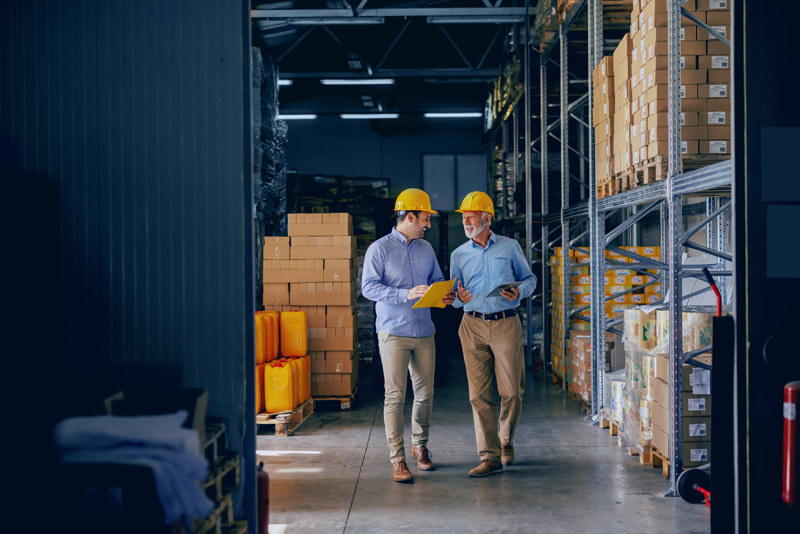 AirFreight.com is that expedited delivery broker.
We're always available to make up for issues with your supply chain and get your items back on track. Thanks to our skilled trucking and air cargo affiliates, no amount of logistical trouble can stand between your company and continuing success.
The AirFreight.com Advantage
To understand who allows AirFreight.com to coordinate emergency deliveries so effectively, it's important to remember that logistics success never comes down to one single factor. Because a cornucopia of things can go wrong with a delivery, any one of which is sufficient to cause your tech company thousands of dollars in losses, it's important to build an airtight delivery operation that is robust against any and all mishaps. AirFreight.com has done this by: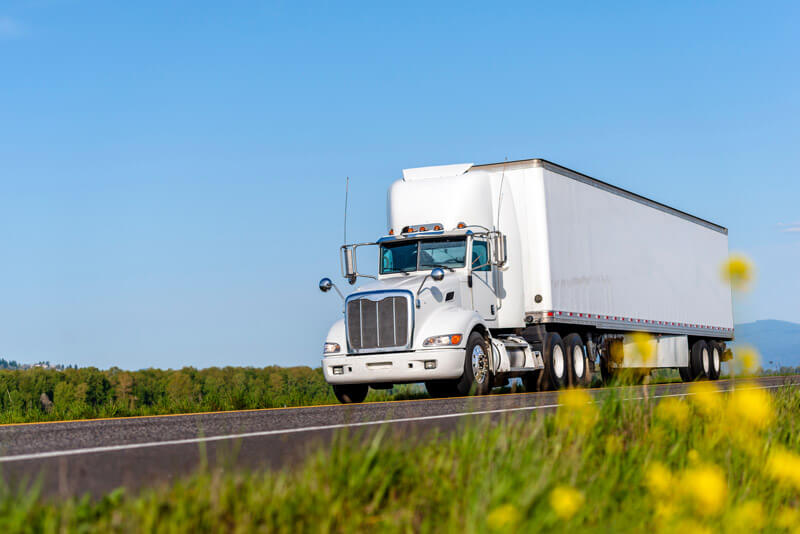 Combining Our Methods
The name "AirFreight.com" evokes deliveries by plane, and that is certainly something we do. But no delivery is ever accomplished entirely in the air, which is why AirFreight.com doesn't limit our services to coordinating air deliveries. We also coordinate ground shipping, having recruited drivers and vehicles far and wide across North America. Having truckers in key locations means that we'll be able to pick up where your suppliers left off regardless of where it is in the supply chain that things went wrong. If your inputs never got picked up in the first place, we can dispatch a truck to the supply point to get them. If your ground carrier suffers a breakdown on the road, we can send a truck to wherever that breakdown occurred, load your items up, and continue the delivery. No matter what the problem, we'll be able to pick up your goods and drive them either to the airport or all the way to their destination, stopping the disruption before it has time to cost you.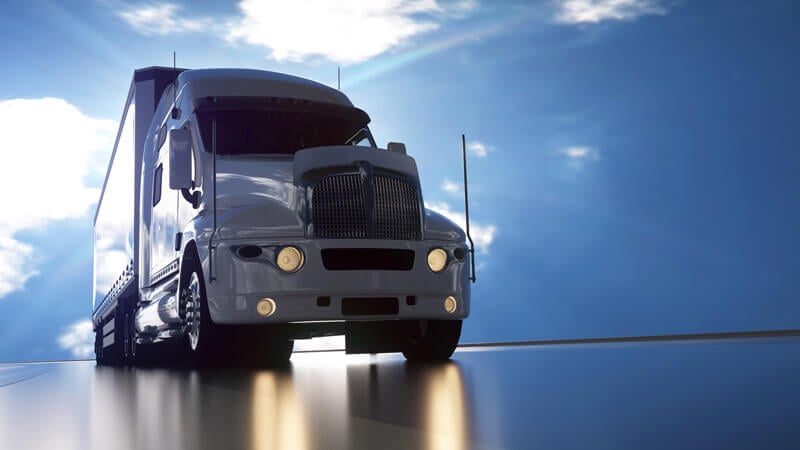 Recruiting Widely
As noted, we recruit a wide variety of truckers and vehicles all over the continent, making sure that there's no town where we don't have someone in our network. We take a similarly comprehensive approach to our air network, finding cargo airline partners that fly out of every North American airport, big or small. This approach has a number of advantages. First, it means that our network has easy access to any location on the continent. Thus, no matter where your breakdown or other shipping failure occurred, we'll be able to get a truck out to you or reserve a nearby flight for you. Second, it means we have access to a wide variety of driver and airline expertise. However delicate or perishable your input might be, we're certain to have an affiliate who knows how to carry it safely. This leaves us perfectly suited to serving the tech industry, coordinating secure deliveries of all its famously delicate supplies.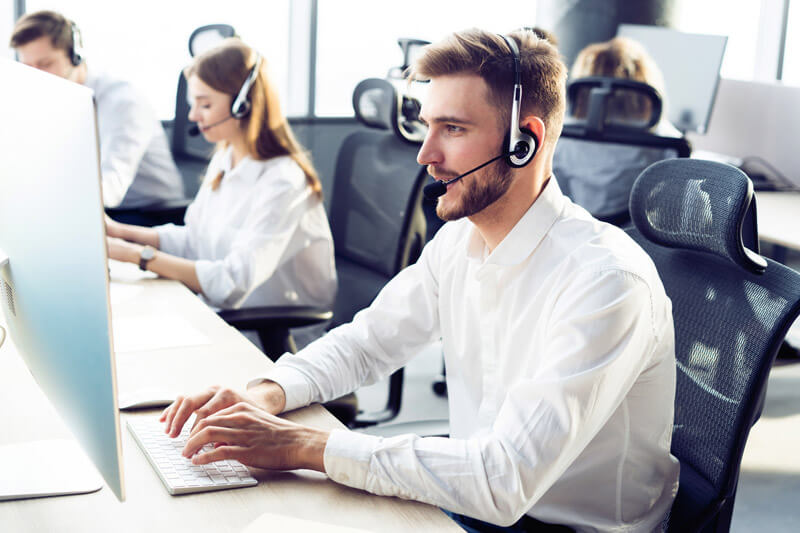 Centralizing Our Services
Planning and executing an effective emergency delivery means taking into account a lot of information. This includes not just the road and air route information needed to plot out the delivery in the first place, but also traffic, weather, and infrastructure quality information needed to make sure that delivery is going according to plan. If, say, an airfield closes down or an ice storm renders a road impassable, then what had been a secure and swift shipment may quickly become infeasible if not totally impossible. With these challenges in mind, AirFreight.com has established a centralized logistics office where we filter and interpret all relevant logistics information. Our planning team responds to new data in real time, planning and re-planning the operation to make sure your items travel at the maximum safe speed.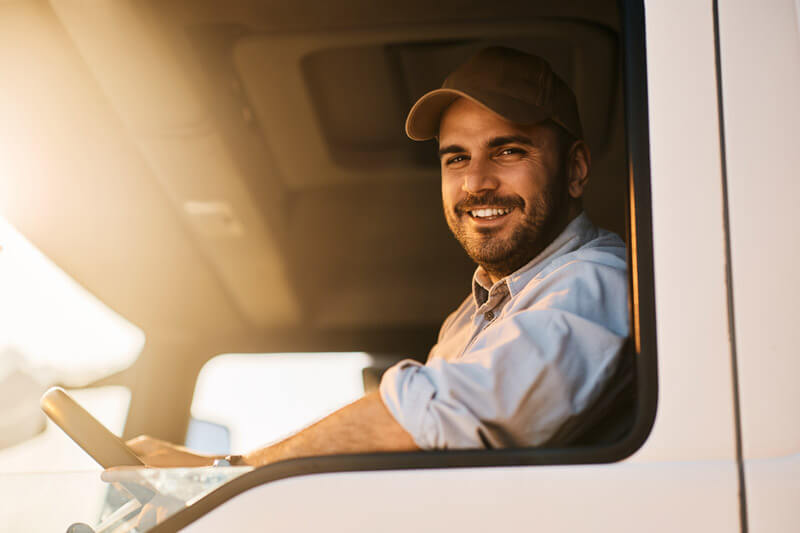 Maintaining Flexibility
Because so many things can go wrong in any delivery, and especially an emergency delivery, it is important to avoid ever being caught on the back foot. AirFreight.com has thus created a flexible network that can respond to any new challenges that arise. Our ground network, for instance, consists not only of vehicles and drivers in a wide variety of locations, but also of a wide variety of types and sizes of vehicles, so we can scale up the deliveries we broker at a moment's notice. Likewise, our airline affiliates offer us the ability not only to book space on scheduled flights with ease but also to charter entirely new cargo flights. This way, even when you need us to make an air delivery on a route where no planes are flying that day, we'll still be able to ship your items to you in less than 24 hours.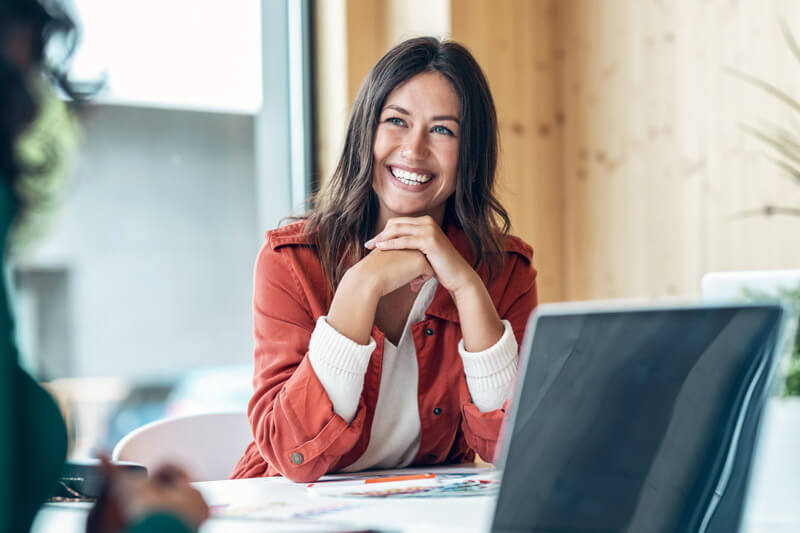 Addressing Challenging Problems
AirFreight.com is proud to serve an industry that is addressing all of humanity's most challenging problems. To learn more about what we do for our tech customers and all others facing logistics hassles, contact AirFreight.com at (800) 713-1000.
"Great service and quick responses. I called to see if I could get next day service and was promptly helped by Frank. He answered all my questions and got the ball rolling quickly. The order arrived on time."
Kelly Industrial Coatings
"Excellent communication! I was notified every step of the way. I would highly recommend. Thanks for going above and beyond."
Daikin
"Great Service. Fast, efficient, informative and got the job done ahead of time! Moved my shipment from Pennsylvania to Miami in a little over 24 hours with less than 12 hours notice."
Agile Courts
VP Finance
"Extremely easy process. Customer service was very responsive and happy to help. I made one call and sent one email; they took care of everything else."
Dirk Baugher
Pella Corporation
"They were very easy to work with. Fast and reliable."
Neenah Enterprises, Inc