Testimonials
No matter where you are located, we have the resources to help with your same-day shipping, same-day air, overnight transportation, and urgent freight needs.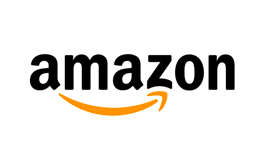 Andy Ernst was able to assist our organization (Procurement Operations, Amazon.com) fully. He was polite and helpful in all ways and worked with our team to ensure our load was delivered safely and without issue.
Procurement Operations, Amazon.com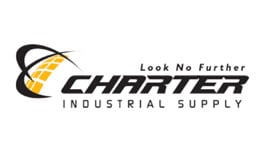 Frank's quickness to reply and quote. Management gave me a very tight window which I thought may be impossible. Though other options quoted were a little lower, they did not get me their quote in the time I needed. Thank you, Frank!
Charter Industrial Supply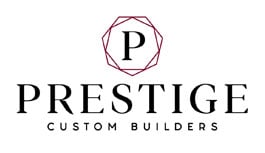 Frank was great. Helped me in a tight time crunch and got my shipment in before the time he even said. Gave me updates along the trip and made this a great experience.
Prestige Custom Builders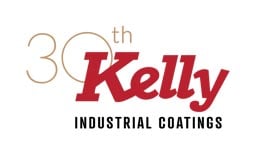 Great service and quick responses. I called to see if I could get next day service and was promptly helped by Frank. He answered all my questions and got the ball rolling quickly. The order arrived on time.
Kelly Industrial Coatings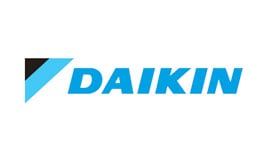 Excellent communication! I was notified every step of the way. I would highly recommend. Thanks for going above and beyond.
Daikin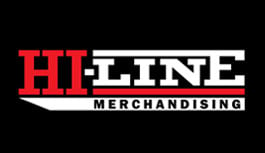 John Mark was wonderful! He was polite, personable, and extremely helpful! He was able to give me quick rates for the methods of transport and options I was considering for getting a last minute shipment delivered that another freight company dropped the ball on during a holiday week (Thanksgiving). John Mark filled out the majority of the paperwork for me which was a huge help with my busy schedule. The approval and payment process was incredibly easy and painless.When time came to pick up our shipment, the driver showed up on time and we received confirmation when our delivery made it to its destination that same day! I really appreciate this service and John Mark in particular! I saved his contact info for future shipments! Thank you!
Hi-Line Merchandising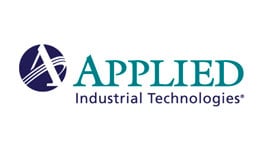 Fantastic communication.
Applied Industrial Technologies
VP Finance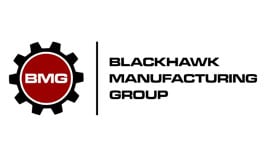 Paying for reliable service is worth every penny. The previous carrier missed pick up 2x in the past week. Our scheduling is very important as we schedule our crew accordingly expecting parts to arrive as scheduled.Of course their charge is less than 25% of AirFreight.com but I've learned you get what you pay for! We lost 2 days of planned scheduling which is far greater the cost of paying a little extra for a dependable courier service!
BMG Products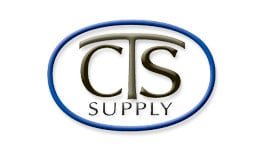 Excellent communication from start to finish! Prompt and timely and very efficient.
Capital Tool & Safety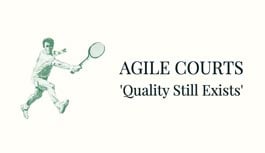 Great Service. Fast, efficient, informative and got the job done ahead of time! Moved my shipment from Pennsylvania to Miami in a little over 24 hours with less than 12 hours notice.
Agile Courts
VP Finance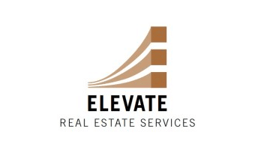 I would give Steve Janssen 10 stars because he went above what I expected by scheduling two pick ups in two states and had it delivered to me in a third State. He kept me informed from start to finish. In today's market he went above to make sure I received it by the time I need it. In today's world good employees like Steve Janssen are hard to find and keep. I would say he is worth a lot by what he did for me. I cannot thank him enough. So from me he gets 10 stars.
Elevate Real Estate Services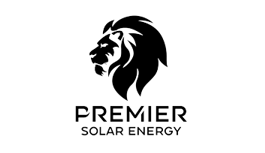 AirFreight.com is GREAT at what they do. AirFreight.com is a professional and trustworthy company. They helped us out when we were in a jam. We highly recommend AirFreight.com to any individual or company that needs to get something from Point A to Point B on short notice. Chris Noe was great, walked us through the entire process and got us our package delivered early.
Premier Solar Energy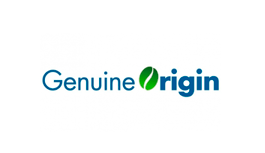 Quick turnaround for same day service. Needed a quick turnaround for same day pick-up/delivery in the Midwest. Urgent shipment. Steve at AirFreight.com handled quickly and professionally. We were able to keep our client updated through the process. Shipment delivered! Great service, thank you!
Genuine Origin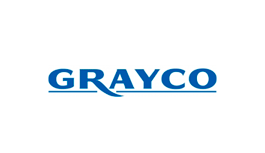 10 out of 10!!!!! USE THEM!!They went over and beyond helping me get the materials shipped from Miami, FL to Bluffton, SC. I have to truly thank the driver (Malcom). He did WAY MORE than he needed to and just made working with him a JOY. Same with Chris with AirFreight.com. Chris was the MOST pleasant person I have spoken to in a LOOOONG time over the phone and I am on the phone for a living. He was so kind even when it's 4AM in the morning when he's talking to me (I'm on the East Coast, so I didn't realize it was that early for him). Anyways, overall WONDERFUL experience. I am ecstatic. They charged me exactly what they said they would, no additional fees/charges. Went over and beyond to get the materials shipped. Made me feel important and special. 10 out of 10 - I WILL recommend to others and I WILL use AirFreight.com again.
Grayco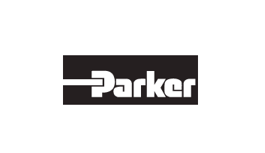 My experience with AirFreight was outstanding. John Mark Peterson was absolutely awesome getting pick-up and transportation scheduled as well as paperwork and regular updates. Give him a raise!
Parker Engineering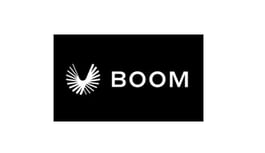 Fast responses and excellent customer service. Kyle provided lightning fast responses and updates. My shipment was delivered quickly and hit the dock the minute the vendor opened. I am very happy with the customer service.
BOOM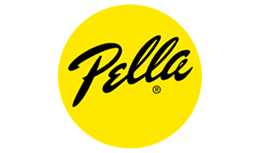 Extremely easy process. Customer service was very responsive and happy to help. I made one call and sent one email; they took care of everything else.
Dirk Baugher, Pella Corporation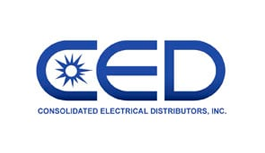 AirFreight.com, especially Chris Noe, is my guaranteed go-to when I need anything sent via Hot Shot. I ship multiple truckloads cross country ever year and Chris and the team at AirFreight.com have always been responsive, trustworthy and affordable. Chris goes above and beyond for us and has a great selection of options for many needs.
Consolidated Electrical Distributors Inc.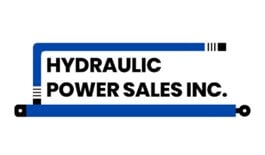 I have never had a bad experience with my sales rep Steve at AirFreight.com. He does an exceptional job. Great communication and service has helped hydraulic power sales be more successful in getting the parts for our customers when they need them. Great job!
Hydraulic Power Sales
John Mark Peterson did a great job. He communicated throughout the entire process, from pickup to delivery it was a textbook transportation experience at the right price. Will use your service again for any immediate freight needs!
All Weather Contractors
6/5 Stars. When I can, I always choose to go to my rep with AirFreight.com, Chris Noe, when shipping high end assets. Chris makes the process seamless and we've never had a failed shipment, or anything even close to it. Chris always answers the call, even when it's just to answer my inane questions about processes. I've dealt with a lot of shippers and brokers in my line of work, and Chris with AirFreight.com is always my first call. Would give him a 6/5 if it were possible.
Markham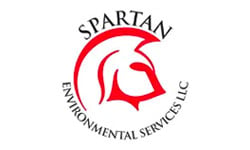 Superior Service. I called trying to get a liner from Florida to Oregon as soon as possible, I was convinced air freight was what I needed. However due to the cargo restrictions we couldn't pull it off. However they bent over backwards to get my needs met and exceeded my expectations. 10 STARS and our new carrier partner.
Spartan Environmental Services LLC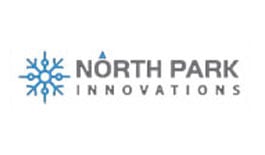 I was very impressed using AirFreight.com for the first time. I definitely plan to use them for future shipments.
North Park Innovations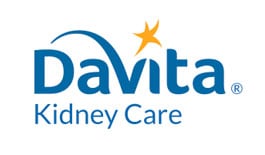 Great services. Working a difficult project we experienced a delay. We only had a few hours to provide a solution. AirFreight was able to provide their services - keeping our project schedule current and our costumer satisfied.
Davita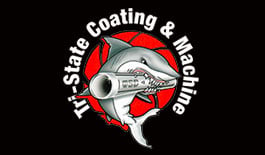 If I could give them a 10 star review I would. Chris Noe, who I have worked with for years now, is my account rep. There is a 3 hour time difference between us. It doesn't matter if I call at 4 AM or 10 PM, he always answers and always has a driver set up within 30 mins. He also stays in constant contact via email, calls or text with any updates, concerns or changes. In all the years AirFreight.com has been handling my deliveries and not a single one has been late. Excellent service all around with this company! I would highly recommend them to anyone, as I usually do!
Tri-State Coating & Machine
Great experience - first time using AirFreight and my expectations were exceeded. Everything went smoothly and according to plan - also, my coworkers said the driver was friendly and accommodating. Will definitely be using Air Freight's services again soon!
rpGatta, inc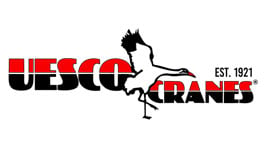 AirFreight got the job done. First time using your service. Needed structural beams shipped to another state by the next morning. Called on a Friday morning at 11:00AM, needed the freight picked up and delivered by Saturday by 8:00AM. Franks is great to work with. Will be using this service in the future.
UESCO Cranes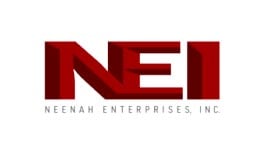 They were very easy to work with. Fast and reliable.
Neenah Enterprises, Inc.

Prompt service. Our team needed a shipment expedited to a location several hours apart from the pick up to drop off location. We called Kevin at 9:00am, his team was able to pick up the material and had it at the destination within 4 hours. Amazing!!! Highly recommended.
Honeywell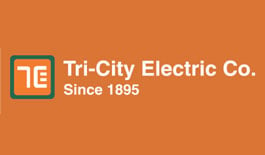 Frank at AirFreight.com is Fantastic. Our company has used AirFreight.com a few times and they have come through every time. Frank Ilacqua is fantastic to work with and always keeps us informed about the shipment.
Tri-City Electric Co.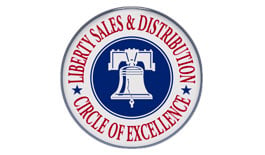 Excellent experience!!! AirFreight.com has always been a pleasure work with! Kevin is very responsive and if something changes he is always on top of it.
Liberty Sales & Distribution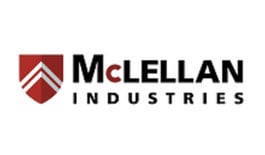 This company is the way to go. They made it easy for me to get our customer what he need the very next morning. Very prompt service -- I was amazed how quick and effortless it really was. Put this company in my system for the future and told all my sale departments when in doubt use these guys.
McLellan Industries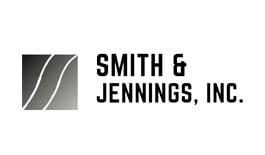 World class Service. It was a pleasure working with Frank Ilacqua. My NC based company was in a pinch trying to get material trucked in from Florida. We searched for a company that could do that for us on a dimes notice and Frank was the guy. Exceptional customer service and our materials were early which is a plus during these unpredictable times. Frank communicated effectively throughout the whole process and make sure I was informed every step of the way. Would definitely partner with Frank and AirFreight again.
Smith & Jennings, Inc.
Thumbs up. My experiences with AirFreight have been great. Our situations are always time sensitive. Steve Janssen has responded and quoted me within 30 minutes of each request. Delivery has always been extremely prompt and reliable. I would certainly recommend.
RB Metal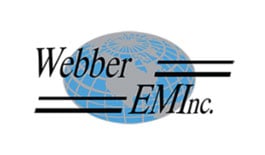 Frank / AirFreight.com were fast and efficient in getting a shipment that FedEx had failed to deliver. After getting FedEx to bring back the crates to my shop, AirFreight.com picked them up on Monday afternoon in Southern CA and had the crates delivered to my customer job site in Ann Arbor, Michigan by mid-morning on Wednesday of that same week. I received multiple updates on status of the truck as it made its way across the country, which allowed me to coordinate with my installation crew in Michigan. I'd use them again, without reservation...hopefully the next time will be a non-emergency situation!
Webber EMI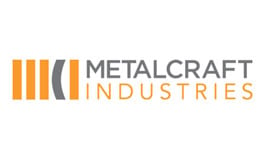 GREAT JOB!! Excellent service, fast and reliable.
Metalcraft Industries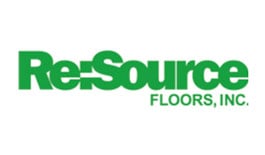 Chris and his team is absolutely wonderful!! They understood our urgency and was able to get our material delivered quickly, safely and professionally. We are all so grateful for all of them!
Resource Floors, Inc.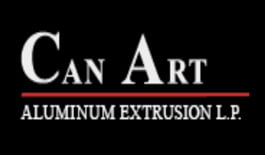 Excellent Service. This was my first time using the airfreight.com service and could not be happier. They were able to arrange for an expedited shipment quickly and had great communication throughout the process.
CAN ART Aluminum Extrusion
A well run company. This company was quite professional!I spoke with Kevin who was exceptional the follow thru was great. They've earned all of my overnight shipping business and will recommend Kevin and his people to others in my business.
Carpet Crafters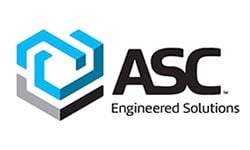 Frank was on top of it and it was the best experience I have ever had using a freight company. The circumstances with my shipment were very complicated and it needed to be delivered from Chicago to Fort Worth the next day - Frank got it done without as much as one issue - couldn't have asked for more and the service was excellent!! Highly recommended and will definitely keep you guys at the top of my list for future needs.
ASC Engineered Solutions

Chris was very attentive to our needs in getting the part here quickly. He was able to locate a driver much closer than the projected 2 hours and was successful in getting the expedite picked up in 45 minutes.
Whirlpool Corporation
Todd Anderson is a Superstar. When a corporate LTL carrier and a corporate broker said there was nothing they could do to help me with 2 pallets of perishable plants stuck at a transfer facility baking in the heat for 3 days, I called Todd and he had a truck onsite within two hours and the plants loaded and on their 1800 mile journey to me. In our day when premium prices go hand in hand with customer service that is generally atrocious, Todd stands out. Not only does he stand out, he towers above others in customer service. At each step of the journey Todd updated me on the progress of the pallets, and also was kind enough to take worried calls from me with questions. AirFreight is a premium priced service, but you get back every penny you pay for it. So the choice is to save some money with the big corporations who don't care in the least about you or your business, or else pay a bit more and get the best customer service I've experienced in the trucking industry. 5 stars all around here!
Tim S., Together at First Light Farm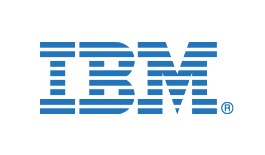 Simply awesome. You guys are the best.
IBM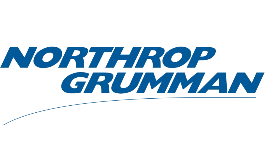 Excellent experience. Justin P was a pleasure to work with!
Northrop Grumman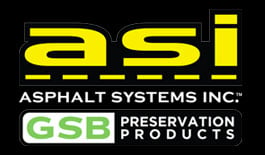 It was an immediate answer to a problem. The service was great, picked up the load within a couple of hours and the delivery was exactly as promised. Thanks for the help.
Asphalt Systems Inc.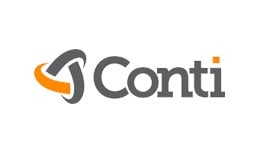 Todd Anderson was easy to work with. We had the shipment set up within a few minutes. The driver arrived on time and Todd updated me as soon as the driver was on the road and he provided periodic updates throughout the day.
Conti Corporation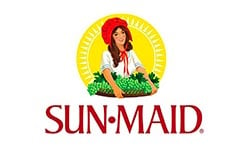 Wonderful experience — Kevin Carpenter is a fabulous customer service rep. We needed the services for an URGENT IMMEDIATE SITUATION. He and his team jumped right on it and got everything taken care of very quickly and so professionally. We made our deadline time even with lots of hiccups on the pickup location and they still came through. I would recommend this company to anyone.
Lisa Carter, Sun-Maid Growers of California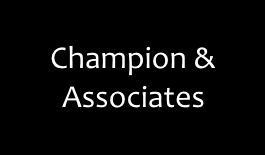 East to West Coast rush. The company did a very good job organizing pick up (same day) and expedited the shipment of my motorcycle.
Champion & Associates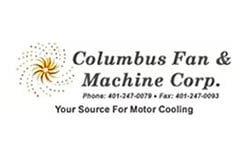 Wow is all I can say!! Found you through Google. Filled out the online request and received a PROMPT reply. The quote was received quickly. We were able to book with you faster than we had anticipated. BOL was also provided - saving us time and hassle. And the shipment status was relayed to us throughout its journey. The pick up driver was courteous and the custom van was rigged to slide a palletized shipment in effortlessly! And talk about good old fashioned customer service — it is alive and well with your employees! Thank you Chris Noe!!! You are the BOMB! I know who we will call if we ever need a "hot shot" shipment service again! Thank you for having your "act" together with your service!
Columbus Fan & Machine Corp.
This company is top notch. Steve did a great job assisting us in a last minute load transfer from Florida to Atlanta, GA. The driver was very respectful and professional. I highly recommend and trust AirFreight.com. I look forward to working with them again in the future.
Brenda Gilmer, Fuljo Logistics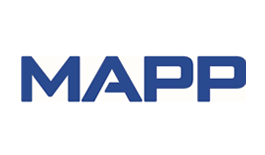 Top notch client service from Todd Anderson!
MAPP
Kevin was easy to deal with and had a quick response to my request. I will use him again.
Scott Handy
Exceptional service from Todd Anderson! Efficient, nice and up to the minute reports of transit and delivery.
Theresa Collins
You were a big help getting the shipment for me. Thanks.
Comstock Creamery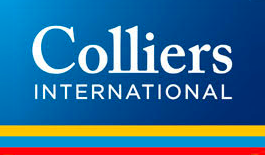 Fast response!🙂
Abacus via Colliers International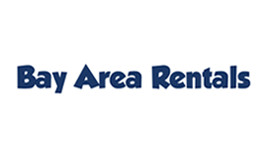 Awesome service!!! Very helpful and reliable, we will definitely use them for all our future shipments.
Bay Area Rentals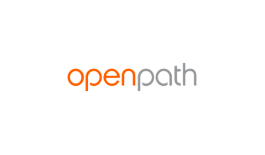 I was a little wary about using this service because I just found them off an online search with no referral. I was even worried it might be a scam! They were amazing. Arrived on the dot on time, price was great, and communication and service from Kevin to set it up was even better. Will plan to use them for all my same day delivery needs.
Openpath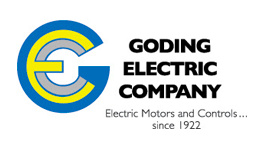 They handled everything and got my motor shipped overnight and drove about 800 miles. I'll use them again.
Goding Electric Company
Great price, fastest shipping I have found...
Patriot Environmental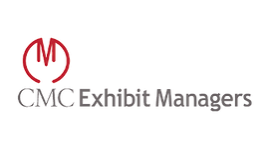 I worked with Kevin on a VERY last minute shipment. I called around 10pm CST to get a package picked up in Orlando and shipped to Vegas for the next morning and they were able to do it! Kevin was great to work with. He updated me throughout the process and was easy to work with. I would definitely recommend this company for moving freight.
CMC Exhibit Managers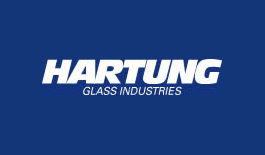 Quick response. Made a phone call at 9am Friday from our home base in Portland, OR. The driver was here within 90 minutes, took our glass shower doors to the airport and they were delivered to our customer in Idaho by 4pm the same day!!!
Hartung Glass Industries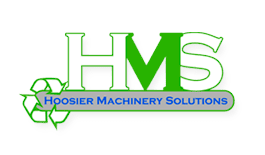 Very responsive, knowledgeable, great follow up. Went exactly as promised.
Hoosier Machinery Solutions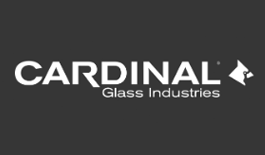 Dealt with Kevin Carpenter. Excellent and responsive. Performed as promised. Managed a carrier breakdown and still delivered as expected.
Cardinal Glass Industries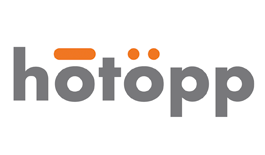 Ben was extremely helpful and thorough, getting us a great deal and making sure the shipment went off without a hitch. It arrived on time with no problems.
Hotopp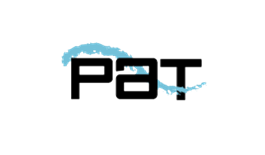 Bryan was awesome, we called, he organized, we paid, they picked up, the goods were delivered and the POD was made available. Seamless and simple. Very professional we'll be using them again when immediate deliveries are required.
PAT Technology Systems Inc.
AirFreight.com was my choice for an urgent shipment. They arranged for pickup of the parts at the distributor, chartered a plane to deliver to the closest airport, and had a driver there to pickup the parts for delivery to our door. AirFreight.com got us up and running in a timely manner. The cost of the flight was cheaper than the downtime we would have suffered. AirFreight.com handled all aspects of the shipment from door to door with frequent updates on the status of the shipment. We had parts delivered to us within hours of making the first call. I would not hesitate to use them again.
Hood Container Corporation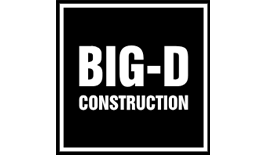 Kevin was AMAZING! My company needed some freight shipped on a deadline and he went out of his way both day and night to get it to us not just on time but early!
Big-D Construction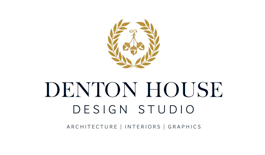 I have used AirFreight several times and each experience was superb! Steve is very quick to respond and always polite to work with.
Denton House Design Studio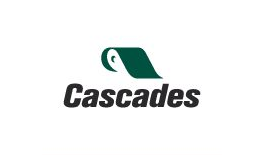 I had a great experience and plan on using your services again. I will also pass along your information to others who could use your service.
Cascades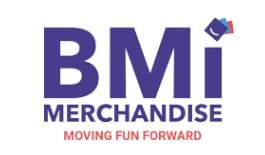 Very professional and on time for the pick and delivery. They kept me informed of their status and ETA thru delivery. In fact, the driver went an extra mile in helping the customer unload the shipment by hand. Will definitely use them again when the need arises.
BMI Merchandise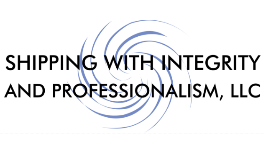 Very pleased! Recovered and delivered to show with minutes to spare. Order dispatched minutes after request! SHIPIT-EXPOS will always use for any hot shot order! Great job and customer service!
Shipit-Expos
Absolutely outstanding service from Bryan as I was in a difficult situation trying to get my customer his material in Washington DC. Bryan turned around and was able to pick up my shipment and deliver to my customer in DC in a matter of hours! Outstanding Service that I certainly would not hesitate to use again!!!
Metal Cad Steel Framing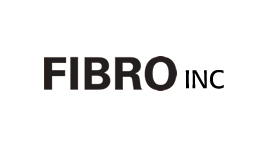 I appreciate the quick response and helpful assistance. Needed to ship freight overnight and he was able to find a driver and deliver on time. Much appreciated!
Fibro Inc.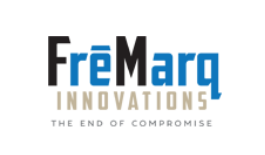 We needed a delivery in a pinch - quick and safely. Delivery was on-time and customer service was fantastic. They were very helpful when I called, great follow-up and delivery driver was even a little early.
FreMarq Innovations
Bryan made the impossible happen. He did a great job of getting a shipment pulled together for me at the last minute and followed up with me on a Saturday to keep me updated as to the location of my shipment. Great to work with.
Vivid Colors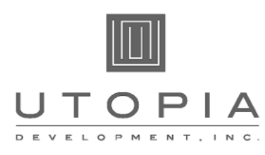 The service was excellent. I had a truck set up within 30 minutes of calling and the freight was delivered on time.
Utopia Development, Inc.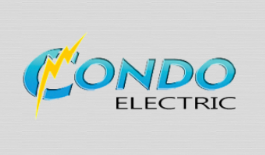 After receiving an emergency rush order, late in the day, from a very good customer, it became a mission impossible and I was about to give up. Bryan really came through for me and my customer was so grateful. His follow through was exceptional, his service was excellent.
Condo Electric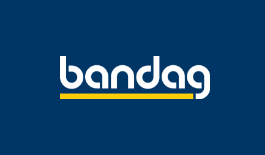 The service was easy to locate, timely to execute, and not a hassle at all to setup. All these are important qualities when the customer is dealing with the aftermath of a production outage and we need something fast. I'm very happy with the service.
Bridgestone Bandag LLC
Steve was a really big help getting our order shipped. I appreciate the follow up and fast service response.
Specialty Hose Xpress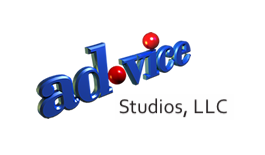 Driver was there as scheduled, in fact he was early. And he had the patience of a Saint while we offloaded. I would use them again and recommend them to everyone.
Ad Vice Studios, LLC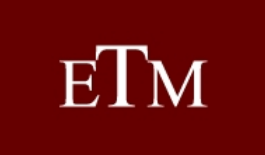 I contacted AirFreight with very little time, (approx. 45 minutes) to pickup my order before the plant closed for the day. Their driver got our order before the plant closed and delivered the order to us before the next morning. Great Job Guys!!
Electrical Testing and Maintenance Corp.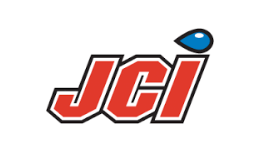 Excellent service from the customer service representative, good value and on time delivery. The driver was very polite and professional.
JCI Industries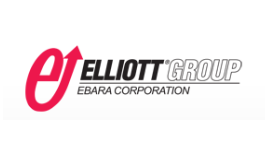 Bryan was able to schedule our shipping with short notice, door to door, seamless and on our time-frame. With millions on the line in production cost there's no other way to send our freight. Thanks again!
Elliott Group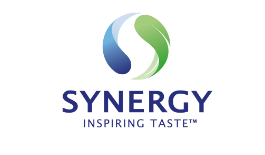 Bryan was extremely helpful and was very professional in getting our urgent shipment to its destination when needed. We will definitely be contacting him again to help us with future shipments. Thank you again for all your help and a job well done!
Synergy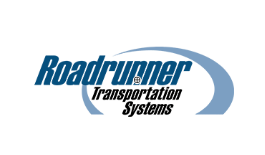 Very Helpful. AirFreight.com helped get an expedite covered quickly in a very tough lane.
Roadrunner Transportation Systems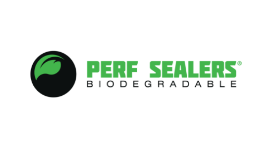 This was the first time we used a hot shot for our material and it was delivered quickly and without problems.
Perf Sealers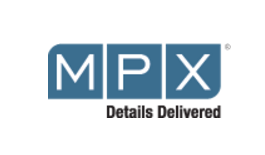 Kevin Carpenter was amazing. He totally saved the day for us and our client. Flight setup and inbound to us in literally minutes - not hours.
MPX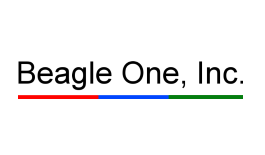 Great experience! Had an emergency ground delivery from Buffalo to Tulsa that was handled very professionally with timely updates from my contact, Steve. Delivery was actually earlier than estimated and made our customer very happy and thankful. Best experience I've ever had in an expedited situation.
Beagle One, Inc.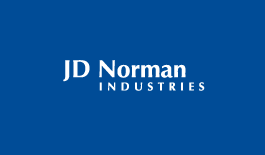 Air Charter between MI and NC. They responded quickly and even delivered before their quoted ETA, door to door services.
JD Norman Industries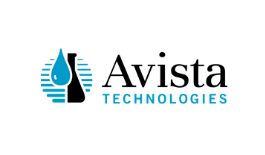 Exceptional Service. Bryan Bereziuk with AirFreight.com provided a prompt response to my call on a same day pickup and delivery. The customer service was exceptional, as Bryan took the initiative to follow through from start to finish. Providing updates via email as our shipment moved from point A to point B. I would definitely recommend AirFreight.com for same day transport.
Avista Technologies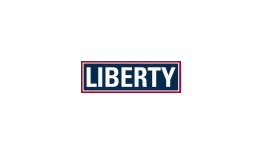 Immediate pickup and delivered during Christmas. Response and pickup was all within a couple hours. High dollar product made it across the US in record time. Beating their projected transit time, we made our inspection date because of Air Freight. Thank You.
Liberty Construction Services, Inc.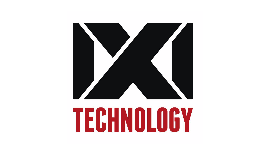 Thanks. Bryan Bereziuk did a great job! Very helpful.
IXI Technology
First Class Operation All the Way. Our last minute situation was handled effectively and efficiently from the first phone conversation. We were notified immediately that our shipment was picked up and it was delivered to our door on time. Kevin was our customer service representative and he was confident and helpful. The price quote was fast and correct. We don't have a need for this service very often, but when we do we will call AirFreight.com first.
Central Oklahoma Hose Inc.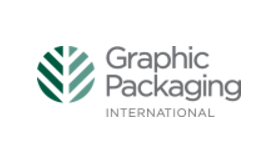 Excellent Service. This was my first time having to set up a door to door shipment. Bryan was very helpful and made it a breeze. I will definitely call on your company again in the future. Thank you for the fast, courteous service.
Graphic Packaging International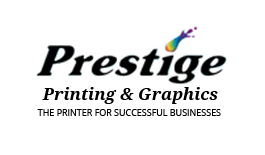 Responsive and the follow through was exactly what i was looking for. I was reluctant to use an online service, but Eric stayed in constant contact to alleviate any concerns.
Prestige Printing & Graphics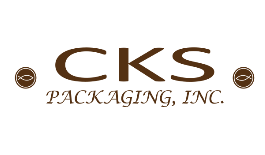 Peace of mind. Working with Chris at AirFreight.com gave me peace of mind that my shipment was top priority and got to my destination just as quickly as he told me it would. Regular updates on the ETA also helped ease my mind. Thanks Chris at AirFreight.com.
CKS Packaging, Inc.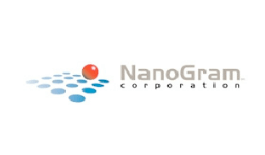 Impossible must have now shipment! We had only 2 hours to close the deal on an overnight shipment of a 600 pound tool from Shelby, NC to San Jose CA. Price was a bit high but it was here in 20 hours. I would recommend AirFreight for that impossible MUST HAVE NOW shipment.
NanoGram Corporation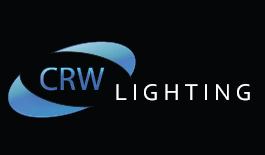 The service was great. I needed to get a shipment to Florida overnight. They arrived when I was told they would, and it was picked up and delivered on time the next day. They not only promised a 24 hour turn around, but were able to deliver on a Saturday. Overall great experience and will use this company again.
CRW Lighting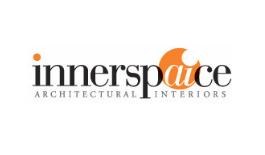 Customer service was phenomenal! Our company was in a terrible bind. We needed product from San Francisco to be in Dallas in 2 days. While looking for an air freight company I ran across AirFreight. When the CSR told me he could truck it there for a fraction of the cost he got my attention. Neither of the common carrier systems could do this. There were other issues like pallets being too big but with every situation he would tell me "we'll get it there, don't worry" and he came through. He also set it up so that every hour I got an update and map where the truck was which was fun to watch and so helpful.
Innerspaice Architectural Interiors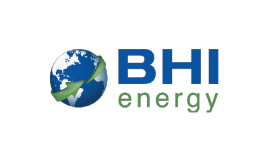 Great Service! Moved my freight from the east coast to the west coast in 3 days.
BHI Energy
Excellent and hassle free. It's hard to find someone at the last minute for heavy and long freight. I found AirFreight.com and they were able to meet our required deadline. I will recommend them to anyone that is in need.
Hiwin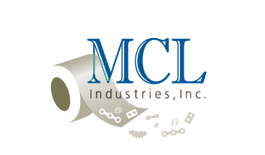 Thanks for saving the day. Steve was prompt & professional! Excellent customer service!
MCL Industries, Inc.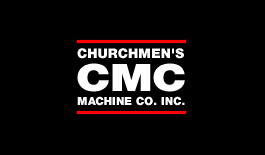 You did what the big logistic companies said they couldn't! Thank you Bryan! Came in almost 2 hours ahead of schedule. Awesome Job! You did what the big logistic companies said couldn't happen. Again, thank you.
Churchmen's Machine Co. Inc.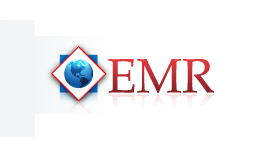 I want to share the details of my experience with AirFreight.com. The person that I worked with was very knowledgeable, helpful and straight-forward throughout. The price was acceptable and all services were provided exactly as had been explained. I would recommend anyone to check them out and use their services - with no reservations!
Project Manager, Enviro-Management & Research, Inc.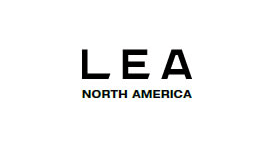 Great service. I scheduled a last minute shipment and they pulled it off without any issues.
Lea North America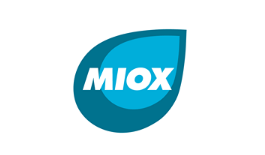 Regular transit updates. Great service, hourly updates via email and overall awesome customer service.
MIOX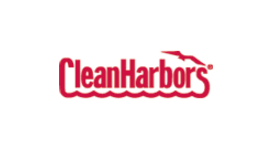 Fast and Efficient. I called Bryan and within minutes he had a price and time frame for me. From my first call to pickup was less than 2 hours. They then moved 5500 lbs of material 900 miles in 18 hours. We were very satisfied.
Brad Reader, Clean Harbors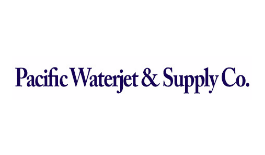 You were a life saver. Kevin was very responsive and the experience was easy and successful. If we ever need something like this again we will definitely use you.
Lonnie Podgorny, Pacific Waterjet & Supply Co.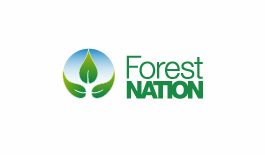 Amazing service! I booked a last minute emergency job and they excelled. Highly recommended.
Andrew Pothecary, Forest Nation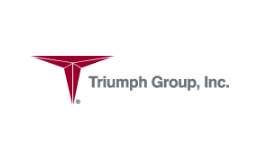 Helped When Nobody Else Would. Justin at AirFreight.com helped me with a difficult situation when nobody else would. Within hours, we had the problem solved and the team was ready to get things moving. I would highly recommend them! Best service I've ever had!
Eric Purinton, Triumph Processing, Inc.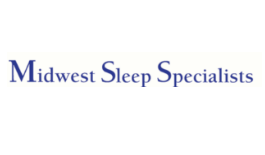 I have never experienced more caring, concern, personalized attention, and excellent overall effort than I received from AirFreight.com, and especially from Chris Noe. I regard this company as one of the best companies I have ever dealt with. This company, especially Mr. Chris Noe, went above and beyond with respect to helping out my family and me. Rarely have I dealt with a company that provided not only competent service, but service that was personalized and actually compassionate. I would recommend this company to anyone who is tired of being treated as nothing more than a payment or a duty. This company is EXCELLENT. I only wish I could do more to spread the word.
Scott Eveloff, MD, Midwest Sleep Specialists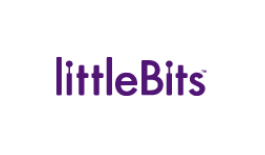 All around great experience. The customer service was amazing (shoutout to Chris Noe), and they arrived on time and ready to help! Many thanks!
Macy Drake, littleBits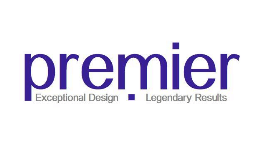 Good Job AirFreight.com. I ship freight all over the country, and this is the first time I used AirFreight.com. I was very nervous as this was a last-minute fragile shipment, and had to be delivered at a specific time. Chris Noe helped me determine the best way to ship at the most economical price, and within the time frame that I needed it. Not only that, he kept me informed through the entire 38 hours it took to get there. I will definitely use them again and also recommend them to others.
Marcy Salisbury, Premier Restaurant Equipment Company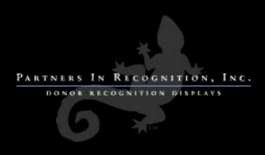 Very impressed and 100% satisfied! Our experience with AirFreight was one of the best I've had with a shipping company. We were very impressed with the company and especially Kevin Carpenter, his attention to detail and keeping us informed on our status is one of the main reasons we did and will use AirFreight again and again! Thank you, Kevin and team for the excellent service and obvious care for our product's delivery!
Samantha MacKellar, Partners In Recognition, Inc.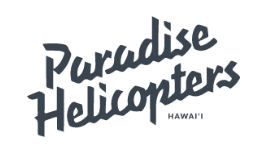 Great Service, Good Prices, ask for Kevin. We had an oversize shipment that we needed to get from TN to HI on a time crunch. Kevin Carpenter at airfreight was a life saver. Not only was he able to help us out with the shipment and get it airfreighted to Hawaii, it was delivered early! Kevin gave us excellent customer service by keeping us updated on the status of the shipment from pickup through delivery, and also checked back in after delivery to make sure we didn't run into any problems with the delivered product. I absolutely recommend Kevin at AirFreight!
Stephanie Takasaki, Paradise Helicopters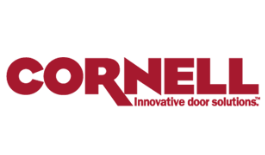 Outstanding Service. Our products do not fit the typical UPS / FedEx dimensions for air freight. Finding AirFreight.com was a huge benefit. Bryan Bereziuk did an outstanding job and handled everything from start to finish.
Dave Mahon, Cornell Iron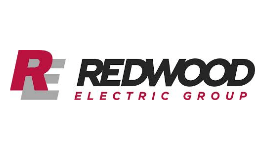 Phenomenal Service. Kevin Carpenter did an incredible job in an extraordinary circumstance. In electrical construction, logistics plays a key component in getting material where we need it when we need it, no matter how difficult or unrealistic the expectation. Yesterday was that moment, and Kevin met the challenge in getting our material from West Coast to East with less than 2 hours to accomplish this feat. Kevin met the challenge and followed our delivery all the way to receipt! Great work.
Gary Hoffman, Redwood Electric Group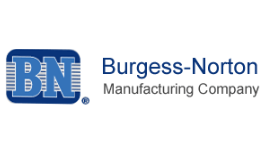 Needed help in a hurry! Our company needed to move some parts by air, leaving in the evening and arriving the next morning. One call to AirFreight.com, and within 2 hours the parts were picked up and moving to the destination. The parts arrived earlier than the required time. The nice thing was that they kept us informed of the stock movements all the way until the parts were signed for. I will definitely use them again, if the need arises.
David Brown, Materials Manager, Burgess-Norton Manufacturing Co.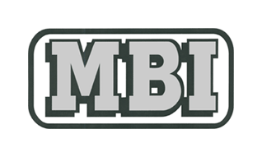 Easy Correspondence, Arrived Early. Delivered 2500+ pounds of pressure vessels at a reasonable rate overnight from Cincinnati, OH to Reno, NV where they arrived early. Excellent customer care for a time-critical delivery solution, where initial contact and delivery took all of four days.
Ryan Vukich, Project Manager, Metcalf Builders, Inc.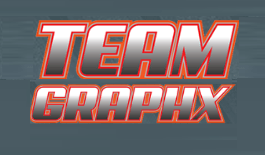 Excellent Service and Communication. Justin at AirFreight.com was great to work with. He was able to ship my pallet from California to Florida next day and beat Fedex pricing by a few grand. Definitely recommend this company and will be using them in the future.
Chris Mark, Team Graphx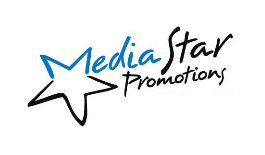 Fast, Reliable Service! AirFreight.com did a terrific job of shipping some last minute items faster than any of the larger shipping companies could. The service was great, and we will definitely use them again!
Douglas Hinchy, Operations Manager / Fulfillment, MediaStar Promotions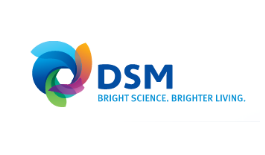 Same Day Delivery Service. If you need to have something picked up and delivered same day, I would definitely use them again! Bryan Bereziuk was great. He was very helpful and followed through with the shipment until it delivered. Thanks again Bryan!!!!
Carla Garza, Royal DSM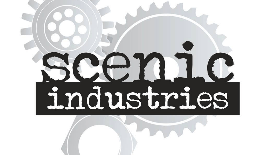 AirFreight saved our project. Our company installed 14' tall "Orange is the New Black" candle props in Times Square early Tuesday morning. We had to get replacement clear plastic tops sent from Phoenix, AZ to New York on Monday. Due to the size of the crate, we couldn't use our usual air cargo company. Kevin Carpenter at AirFreight.com was able to find a plane with a cargo door large enough for our crate, and the crate arrived at JFK airport in time for the install in Times Square. Without AirFreight.com we could not have installed the candles on time.
Robin Finzel, Scenic Industries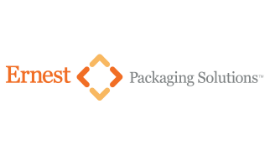 Overnite Shipment Reno to Portland Oregon. A HUGE thank you to Kevin Carpenter!! I have been in distribution for many years and I must say that Kevin is one of the most efficient in his field that I have worked with. Great communication and very timely in response. Thanks again for making a stressful situation better by providing such great customer service.
Darlene Snell, Ernest Packaging Solutions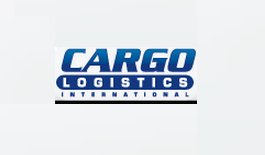 Exceptional service with top-notch attention to my freight! My experience could not have been better. Steve Janssen helped me with an urgent delivery that had special needs and my client couldn't have been more happy. Steve helped me impress my customer by arranging a prompt delivery and provided me with continual updates on where my cargo was and the status of delivery. It is refreshing to see a company take their service to the level that this one has. I will recommend them to everyone!
Kerri Kemp, Cargo Logistics International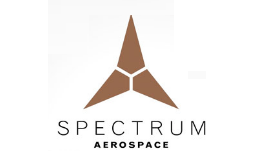 Hot Shot Shipment from San Jose to LAX for Spectrum. This had to be one of the most trouble free Hot Shot shipments we have ever done, Justin Peroli was a pro, the shipment was picked up on time and in fact was delivered earlier than promised. Thanks to Justin and the Team at AirFreight for a job well done.
Lars Dirks, CEO, Spectrum Aerospace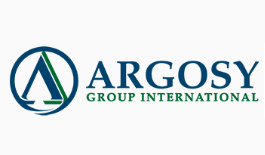 Great service, easy to use! I needed 5 large crates shipped overnight from Orlando to Chicago and AirFreight delivered. My contact was Kevin Carpenter. He reviewed their capabilities, we agreed on a price and set up the pick up. Communication from Kevin helped me know where our equipment was during the delivery. Our equipment was delivered on-time and in good condition. I would use Air Freight again.
Ben Gaskill, National Sales Director, Argosy Foodservice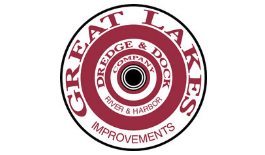 Good experience. Great customer service. Excellent communication and availability. Delivered on short-notice.
James J. Hiserodt, Senior Purchasing Agent, Great Lakes Dredge & Dock Company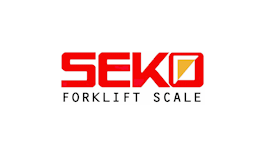 Terrific, very professional and efficient response and delivery! This was a last minute emergency where UPS, DHL and my ordinary freight could not provide the necessary delivery of an urgent shipment (30 X 30 X 30 pallet weighing 300 lb.) from California to Iowa - Saturday noon pickup and Monday delivery. Scheduling was uncomplicated, pickup was as promised and my client was very happy to receive his product early in the day as promised. Over 2000 miles from Saturday Noon to Monday morning! Fantastic!
Henry Nicolle, Seko Forklift Scales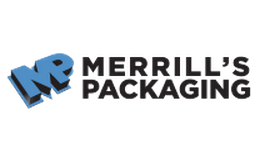 AirFreight.com - Merrill's Packaging to El Paso, TX. The driver got the job done. The driver was friendly, communicated nicely and delivered the product as requested first AM less than 24 hours later. I got an e-mail notifying me and the customer had their goods immediately thereafter. I appreciated the extra service by the driver to depalletize and load the parts onto the elevated dock. Thanks. We'll put AirFreight.com into our quiver of resources.
Rick Schulz, Director, Operations & Sales Merrill's Packaging, Inc.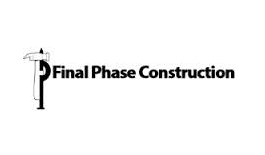 Very Happy Customer!!! Our company had an emergency for our client and I contacted AirFreight through the website and very quickly I was contacted by Chris Noe. My experience with Chris was superb! He was responsive to our needs with a sense of urgency that made me know and believe we were being taken care of, and we were!!! We even thought we had a problem during the pick up and I had to contact Chris and he called me within seconds to take care of us. We ended up not having any problems, but it was nice to know Chris was there for us!! I will look forward to working with Chris again for our shipping needs. Thank you very much.
Marcia Watterson, Contracts, Final Phase Construction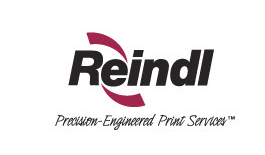 Excellent Service and Quality People! I worked with Chris Noe and have nothing but positive things to say about him. He went the extra mile investigating this shipment for me, kept in contact every step of the way and I could count on him to return calls/e-mails within minutes. Along with the excellent service, we received favorable pricing and shipment was delivered as promised even with a tight schedule. Chris and Company have earned our business and I look forward to our future partnerships.
Brian Belsky, Estimator, Reindl Printing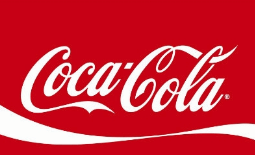 We are in the beverage business and we were able to source some parts from another facility in California. It was a last minute call and AirFreight came to the rescue. I called at 9 am and the parts were drop shipped in Arizona at 5:30 pm. We were able to get running and back to production, thanks for the rapid call to duty.
Brandon J Garcia, Parts Expeditor, Coca-Cola Refreshments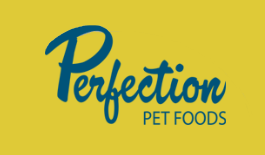 This was the 1st time I've had to use AirFreight and it was a great experience from start to finish. Good rates and the product delivered ahead of schedule without a problem.
Martin A. Garza, Perfection Pet Foods
Dealing with Hot Shot Trucking was a success from the first quotation to the final delivery. Professionally done, schedules were kept as stated. So definitely we will continue using their services and recommend them to our customers.
Maria Rodriguez, GMD Industries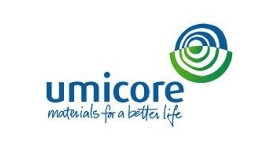 Great Service All Around! Service was fast and friendly. Chris did an excellent job in getting everything we needed to set AirFreight up as a vendor and providing all information that I would need to set up shipment. Deliveries were made early if not on time and I received emails as soon as the deliveries were made. The price quoted was the price that was billed to us. All in all it was a great experience shipping through AirFreight.
Jodie Finkbiner, Sales Administrator - Umicore Precious Metals Chemistry USA
EXCELLENT SERVICE! I would definitely use your services again, I was very pleased with the service I received. I had an extremely hot shipment come in over the weekend and there was a problem at the airlines and I received a call from Justin to advise me, I was very impressed. I will be calling again.
Lynne McGovern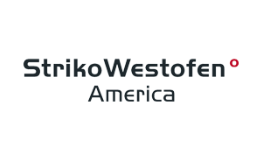 Wonderful!!! Service was wonderful and totally helpful.
Mary Brennan, StrikoWestofen America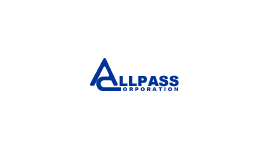 I called at least a half dozen expeditors for freight that had to be at our customer's plant the next day at 6am. No one could find a truck or a driver for our shipment. I found AirFreight.com by accident online and could not be happier. Bryan looked relentlessly to find us a truck and the driver was a problem solver and did more than expected. I wish I would have found this company sooner!
Erika Haase, Allpass Corporation
Smooth shipping option! The whole operation was easy. Delivery was before noon got delivered early in the morning. Exactly what was needed. If we need anything overnighted then we will exercise this option.
Clark Goodrich, Absolute Concrete Colors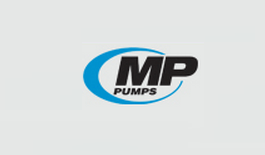 Quick response - quick delivery! I had over 3000 lbs. of product to ship over 700 miles and my shipment needed to be at my customers place by 8 a.m. central time. Also, I was not made aware of the urgency of the shipment until 11 a.m. eastern. I searched the internet and by 2 p.m. I had found AirFreight. They set me up in their system quickly, got a truck to me before my close of business and my customer received their shipment first thing in the morning. I am very thankful I found this company.
Geoff, MP Pumps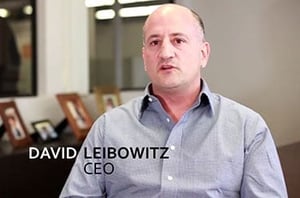 A First-Rate Business with Impeccable Integrity. We've been doing business with Dan Boaz and his team for a couple of years now. Our experience with them has always been the same: They know exactly what they're doing; they have all of the details we need at their fingertips; and they have always done exactly what they've promised to do - perfectly and on time. I wish all businesses we deal with were like AirFreight.com.
David Leibowitz, Corporate Finance
They did everything they said and better. On time pick up and delivery.
Bill Pittman, Wendland Tank Corp.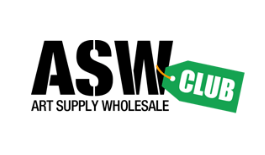 The very definition of Premium Service, you can count on them 100%. It's been a while since I learned the difference between costly and expensive. As time goes by you learn that some products or services are expensive because they don't give you your moneys worth, in other words their price is to high for what they offer. But others are costly, because despite of their price difference between others in the same market, you do get what you paid for and most of the time you get a little more.In this business, counting on your suppliers promise is essential in keeping your customer happy, and Air Freight's promise is they one we count on.
Frank Losada, ASW Express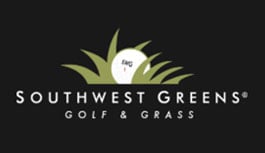 Our company at last minute had a critical order that had to be delivered over night and AirFreight.com made it happen. It was quickly set up and Todd was awesome to work with; we will use AirFreight.com again in the future. Thank you!
Southwest Greens Golf & Grass
There were no results for that filter. Please try again!