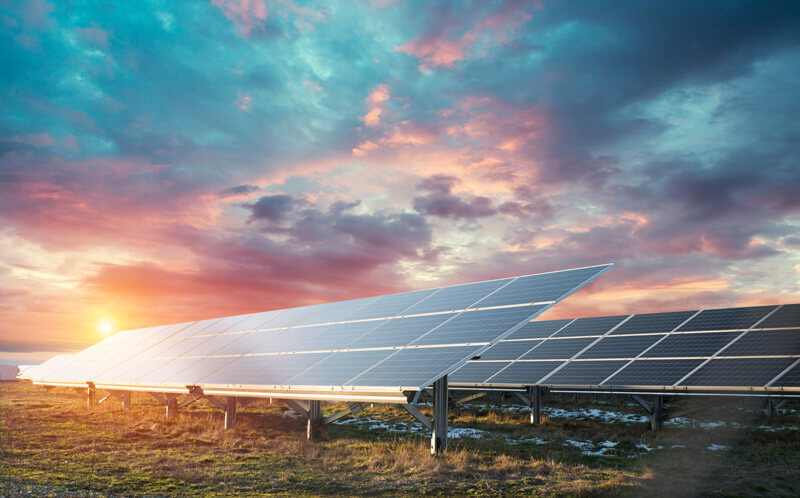 When it comes to energy, the future is already here!
Solar, wind, tidal, and other renewable energy sources have grown by leaps and bounds in recent years, far outpacing the predictions of even the most optimistic experts. Combined with improvements in energy efficiency and the development of batteries that can hold massive amounts of energy, the growth of renewables means that a clean, carbon-neutral future is just around the corner. This has been a boon not only to the environment and public health, but also to business, as new companies emerge to build and distribute these bold new technologies. From photovoltaic manufacturers to solar cell installers to wind farm developers to research firms that build on the amazing progress renewable energy has already made, a wide variety of businesses are working together to craft a sustainable future.
38
%
Average increase of industry downtime due to supply chain disruptions
67
%
Percent of losses caused by power outages five minutes or less
2
x
Downtime for solar panel production has nearly doubled due to supply chain issues
75
Expected electrical bill reduction for commercial property owners who install solar panels
AirFreight.com by the Numbers
#
1
Shipping, Trucking & Logistics Company on TrustPilot.com
4.9/5
from 1,140+ verified reviews on TrustPilot.com
50,000
+
Traceable delivery vehicles
24/7/365
Support and tracking information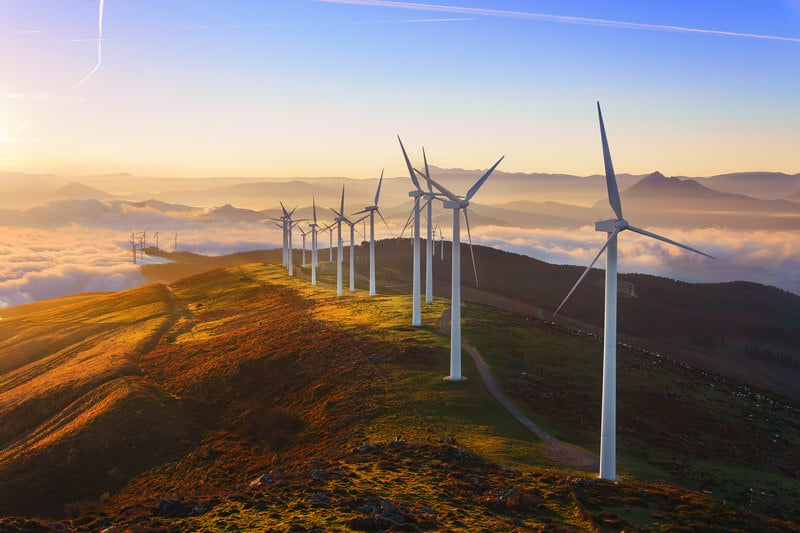 Like any other industry experiencing rapid growth, however, renewable energy has experienced its fair share of growing pains, particularly in the area of logistics.
Between the industry's reliance on inputs that are either massive or delicate, its involvement in supply chains that span multiple continents, and its accelerating rate of expansion, sustainable generation companies have trouble shipping in key supplies and sending out finished products in a timely fashion. These challenges have the potential to put profits in peril, especially considering the tight schedules many of these companies operate on.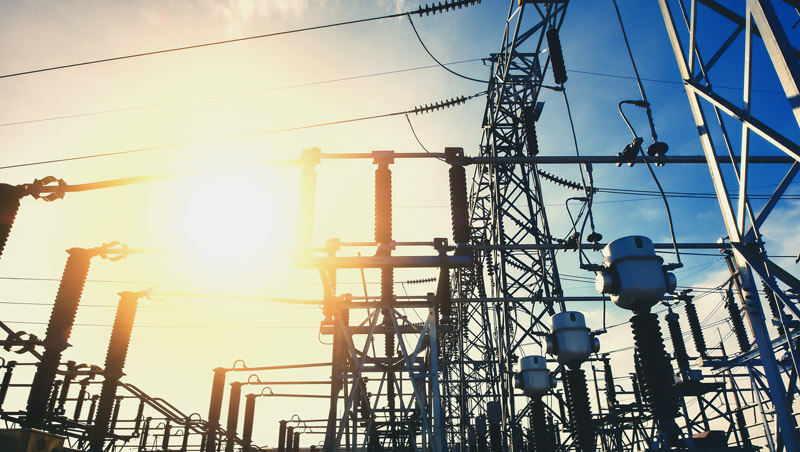 AirFreight.com is here to keep the clean energy future coming without a hitch.
As an expedited freight broker that coordinates both planes and trucks, we specialize in finishing up deliveries that fell through at the last minute. Our team has extensive experience working with renewable energy and other environmental companies across North America. We have the plans and resources to solve all your most pressing challenges, including: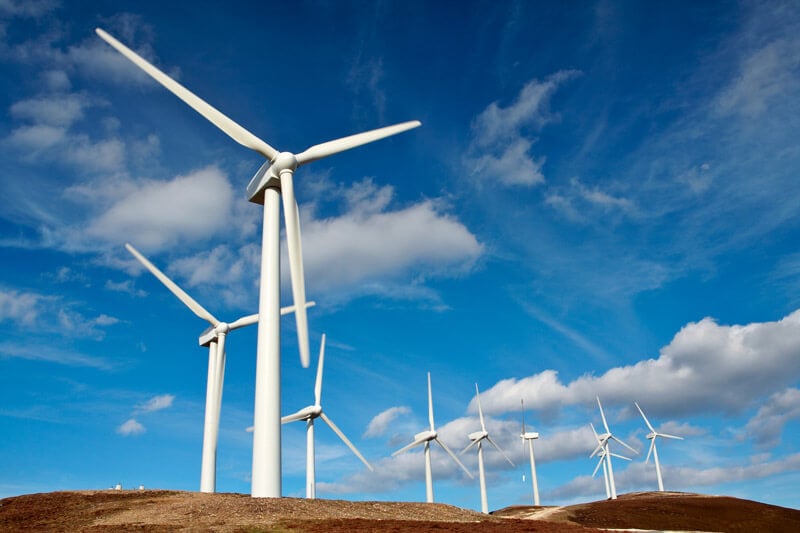 Unyielding Deadlines
Renewable energy projects are often closely tied to new residential and commercial developments. A developer building a new housing subdivision, industrial park, or shopping complex might set up a wind or solar farm nearby so as to secure sustainable energy for their customers. While this is a win-win-win for the developers, their customers, and the environment, it puts renewable energy companies in a bind, as it means they have to set up these new energy sources before, or at least no later than, the development project is finished. This deadline issue is exacerbated by the fact that many government tax benefits and other incentives to install renewable energy are time-sensitive. Faced with these constraints, the last thing a sustainable generation company wants to hear is that key supplies are delayed, damaged, or unavailable.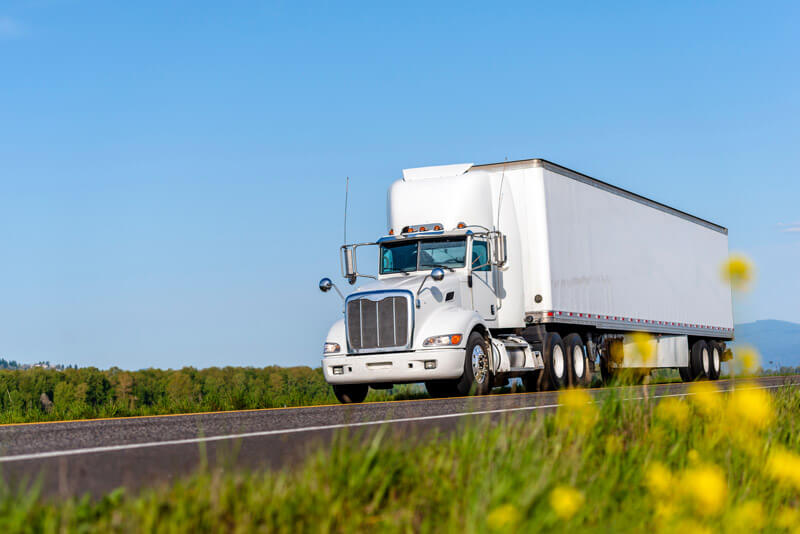 AirFreight.com is here to keep the clean energy future coming without a hitch.
Our company coordinates a broad network of affiliated trucks and airplanes, which stand ready to go in every US state, Mexican state, and Canadian province. This means that no matter what you need delivered, if it's available within North America, we'll be able to get it to you within a matter of hours. The moment you let us know what you need, we will find the truck that's closest to a supply point and send it over to load up your supplies. Once it's done loading, we'll have that truck head right for your business on the fastest possible route, assuming it's a delivery that can be accomplished entirely on the ground. If it's not, we'll reserve a cargo flight or chain of connecting flights and send the truck to the starting airport while dispatching another truck to the receiving airport. Either way, we coordinate the quickest possible delivery for your supplies so you have them ready to go with more than enough time to meet your deadline.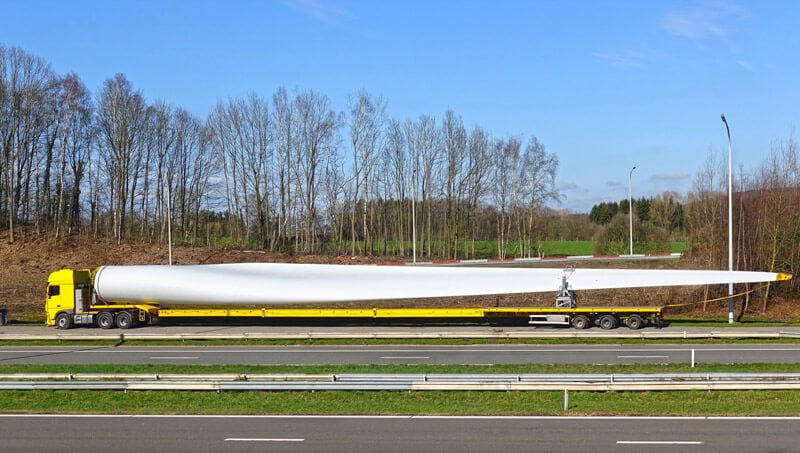 Oversized Or Delicate Parts
As clean energy projects become more sophisticated, their necessary inputs become more specific. Sometimes, this means they rely on highly precise, delicate equipment; photovoltaics, for instance, increasingly require the most intricate parts consisting of the rarest materials. But it can also mean simply that the inputs are supremely large. Wind farms, for instance, rely on absolutely massive turbines to create energy; improvements in wind generation technology often mean designing windmills that can accommodate even larger turbines. But whether your supplies are extremely large or extremely delicate, they are certain to be extremely difficult to deliver under even ordinary conditions. Add an emergency to the mix and you may be at a loss to know how your goods can possibly arrive on time.
AirFreight.com pushes the boundaries of the possible.
We're well aware of the unique supplies that environmental energy companies rely on, from the most delicate of solar cells to the most massive of wind turbines. Our team has the expertise to plan deliveries for each of these items on even the shortest notice, making sure that your inputs have the transportation they need to arrive safely and on schedule.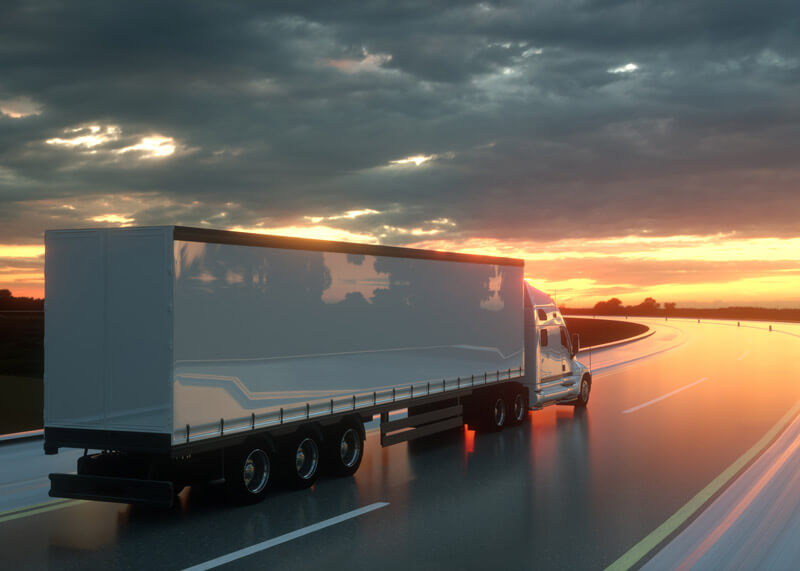 Besides our own internal expertise, AirFreight.com brings to the table a huge network of drivers and cargo airlines who have their own skills and resources to share.
By recruiting widely, we add to our network drivers with every variety of truck, van, or other vehicle. This means that if your inputs require some specific type of vehicle to carry them— be it one that has secure storage areas designed for delicate parts or one with a massive payload space to carry huge turbines— we're certain to have that vehicle in our network and not far away from your starting point. Similarly, if you need an air delivery in a specially suited plane, we'll be able to schedule or charter a flight on just such a plane. No matter how specific your delivery needs, you'll find the people and equipment necessary to meet them within the AirFreight.com network.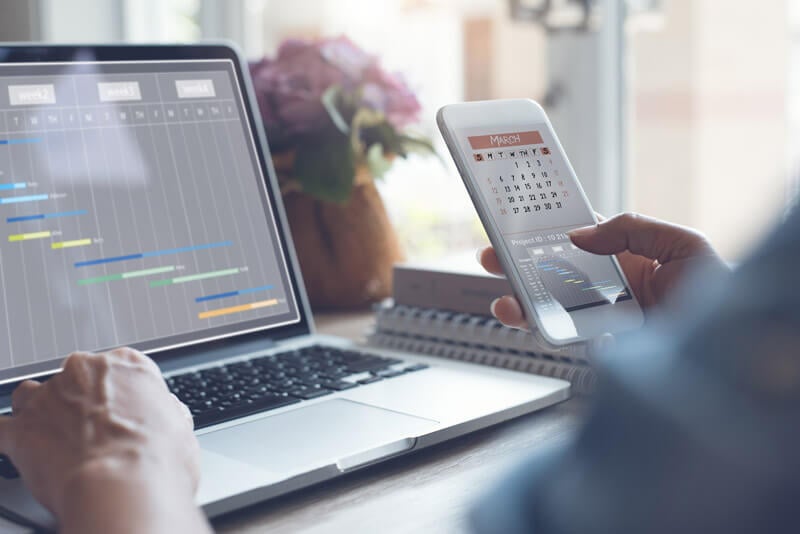 Port City Problems
The renewable energy revolution is happening all over, which means that the best technology and most efficient production is rarely confined to any one place. The most successful sustainable energy companies thus shop around far and wide, and often need to get their hands on supplies shipped in from distant locations. The only way to get ahold of the best supplies may be to wait for maritime deliveries, but that creates a new range of logistical challenges. Trade ships tend to dock in large, crowded ports, meaning that when you send a carrier to pick up those items, they'll have to navigate their way in and out of congested port cities. Under the best of circumstances, this is a process plagued with shipping delays. And when it's not the best of circumstances and those trade ships arrive late? Then getting your supplies even close to the scheduled time can seem an insurmountable challenge!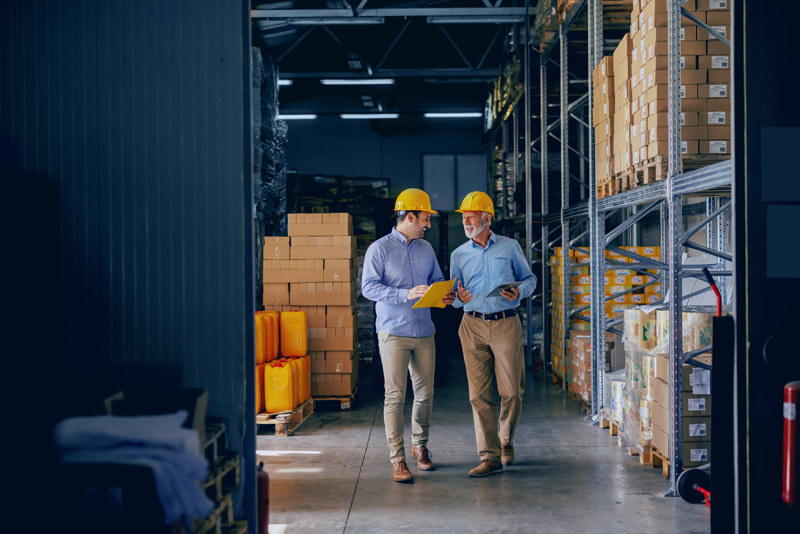 Luckily, AirFreight.com not only can surmount this sort of challenge, but has done so repeatedly for our clean energy customers.
When we broker expedited deliveries, we assign our centralized team of experts to monitor every step in the process. These experts pay attention to shipping data so that if a ship you're relying on is delayed, not only will we know immediately, but we can quickly estimate when it's likely to arrive. They will then review all the vehicles in our network and all the possible paths into the relevant port city, selecting the best route for your items and the vehicle best positioned to take it. This way, no matter what shipping challenges your company faces, we can broker a delivery that gets you your items at the best possible speed.
Not only does our centralized team monitor shipping schedules and other factors outside of the AirFreight.com network, but they pay close attention to what's happening within our network.
When one of our affiliated trucks is on the road, our team tracks its progress carefully while looking ahead to the rest of the route. If they see any closed roads, traffic jams, or forbidding weather along the way, they will contact the driver immediately and direct them onto an alternative, clearer route. Similarly, when one of our affiliated airlines is scheduled to make a delivery, we make sure no human or environmental conditions are likely to keep it from landing on time. If there is a problem, our team will direct your items to a different connecting flight or, if no such flight is available, charter a new one just for you. In this way, we make sure there are no additional delays once your goods are in our hands.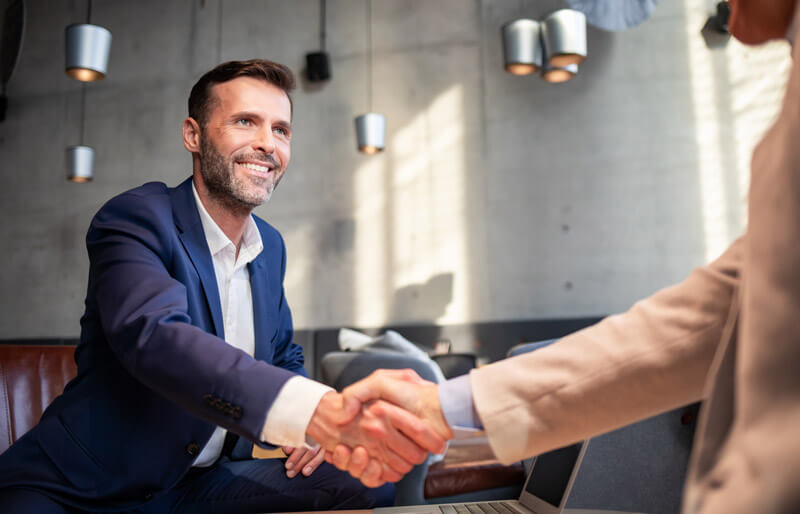 AirFreight.com is proud to play its part in the clean energy revolution!
We're committed to coordinating the best possible emergency shipments for our sustainable customers. Not only do we keep your deliveries on schedule, but we also provide regular updates on the location of your items so you know when to expect them and can adjust your plans accordingly. To learn more about our services or request a free quote for your next delivery, visit AirFreight.com today or give us a call at (800) 713-1000.
"Great service and quick responses. I called to see if I could get next day service and was promptly helped by Frank. He answered all my questions and got the ball rolling quickly. The order arrived on time."
Kelly Industrial Coatings
"Excellent communication! I was notified every step of the way. I would highly recommend. Thanks for going above and beyond."
Daikin
"Great Service. Fast, efficient, informative and got the job done ahead of time! Moved my shipment from Pennsylvania to Miami in a little over 24 hours with less than 12 hours notice."
Agile Courts
VP Finance
"Extremely easy process. Customer service was very responsive and happy to help. I made one call and sent one email; they took care of everything else."
Dirk Baugher
Pella Corporation
"They were very easy to work with. Fast and reliable."
Neenah Enterprises, Inc