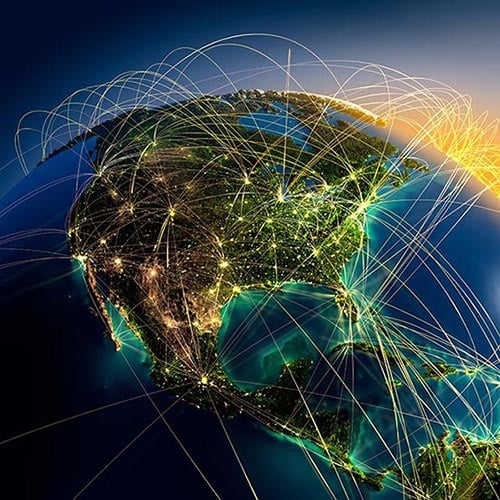 When you need fast ground transportation in the U.S., Canada or Mexico, you can rely on Air Freight.
Our logistics expertise is based on years of experience in the ground transport sector, meeting the needs of companies across a wide range of industries including food and beverage, as well as oil and gas.
Plus, our network consists of the best drivers who are proven to safeguard your shipments while they're on the road. And finally, we take all possible measures to minimize the impact on the environment.
Here's a selection of the expedited carrier services we offer:
Air Cargo
Air Charter
Air Freight
Ground Expedite
Expedited Team Truckload
We have more than 50,000 expedited trucking vehicles that are ready to transport your freight across the nation. All of our vehicles are perfectly maintained so you never have to worry about equipment failure getting in the way of your schedule — even on long haul trucking deliveries.
You can choose from the following expedited carrier services:
48 wide x 72 high
2,000 – 4,000 lbs.
8 ft. – 14 ft. in length
84 wide x 77 high
4,000 – 6,500 lbs.
14 ft. – 18 ft. in length
96 wide x 100 high
10,000 – 12,500 lbs.
20 ft. – 26 ft. in length
In addition, when you work with us, you get a single point of contact for your order, so you'll always speak with a representative who's fully informed about your shipment. This is efficient and convenient, and it saves you the time and hassle of having to share the details of your shipment again and again.