Trying to handle the infrastructure of such a task on your own can quickly turn into a full-time job, which is problematic since you already have one of those monopolizing your time. You need to quickly find a partner who doesn't just arrange overnight trucking solutions, but who you can put your full faith into and trust them to get the job done properly, absolutely no exceptions.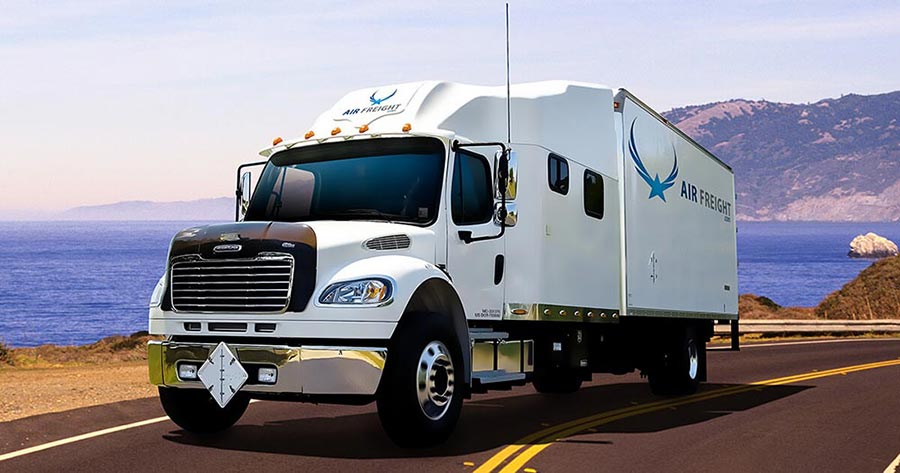 At AirFreight.com, we'll never tell you "no" under any circumstances. It's simply not something that we have in our vocabulary. After listening to your needs in great detail and learning every last thing we can about your business, you'll only hear the following:
"Yes, absolutely. That's more than possible -. When can we arrange for the trucking company to come pick your items up?"
Because that's what you want, and that's what you deserve — which means that this level of service, care and attention to detail is exactly what we're going to give you, guaranteed.
After you pick up the phone and give us a call at AirFreight.com, you'll be greeted by a friendly representative who will also become your dedicated agent for the duration of your experience with our business. Not only will this person take the time to learn as much about you and your current (and future) shipping needs as possible, but they'll also be available to you 24 hours a day, seven days a week, 365 days a year.
If you have a question, you won't have to stress out over whether you'll be able to get someone on the phone for an answer. If you have a concern, you won't have to get bounced around from person to person, explaining yourself far too many times. You'll always have the same person to talk to — which is exactly the way it should be.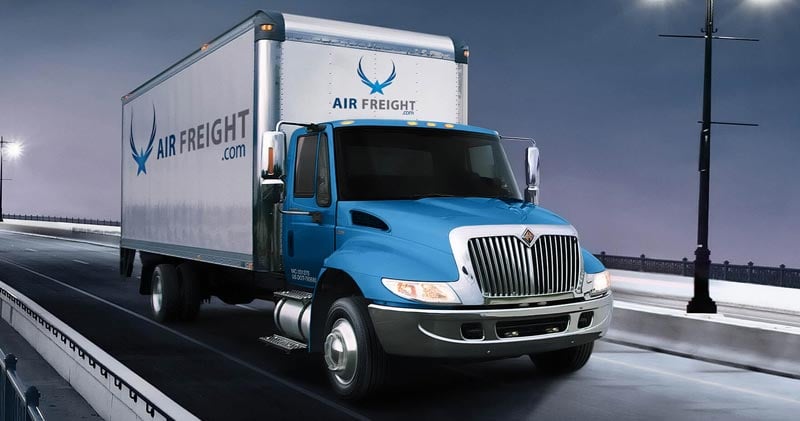 Once we learn more about your items and where they need to go, we'll select a trucking company which will dispatch not one but TWO truck drivers to your location to load everything safely on board exactly the right type of vehicle to match the demands of the situation. If your freight's journey is being handled partially by air, the trucking company will then take your items directly to the airport where they'll be loaded carefully on the next flight out.
Note that if we're able to secure you space on that next flight thanks to our vast network of relationships with all of today's top air carriers, we'll absolutely do that. But even if we can't, we won't let it get in the way of your overnight shipping goals - we'll arrange for you to charter a plane to call your very own so that nothing gets in between you and your deadlines.
Once your plane lands at the destination airport, we will arrange for another another trucking company to be there to unload your items, load them onboard another specialty vehicle and take them directly to the people who have been waiting patiently for them.
Of course, none of this is to say that your shipment's journey needs to be completed by air at all. Sometimes things line up just right where we can get your items across the county, the state or even the country entirely by truck.
Should that be an option, it's one that we'll absolutely capitalize on - and you'll still have access to that trucking company to help make sure that absolutely nothing goes wrong. The trucking company will be able to provide team drivers who can switch off with one another at strategic points in the trip, something that goes a long way towards minimizing stops and helping your freight get delivered on time.
If all of this sounds complicated, don't worry - it certainly doesn't have to be. Your dedicated agent will explain any and all options to you in great detail, making sure that you understand what is available and what isn't. They'll work with you to make sure that you always choose correctly, regardless of the circumstances.