Expedited Transportation
AirFreight.com is your ideal solution for quickly and easily arranging all of your expedited transportation needs.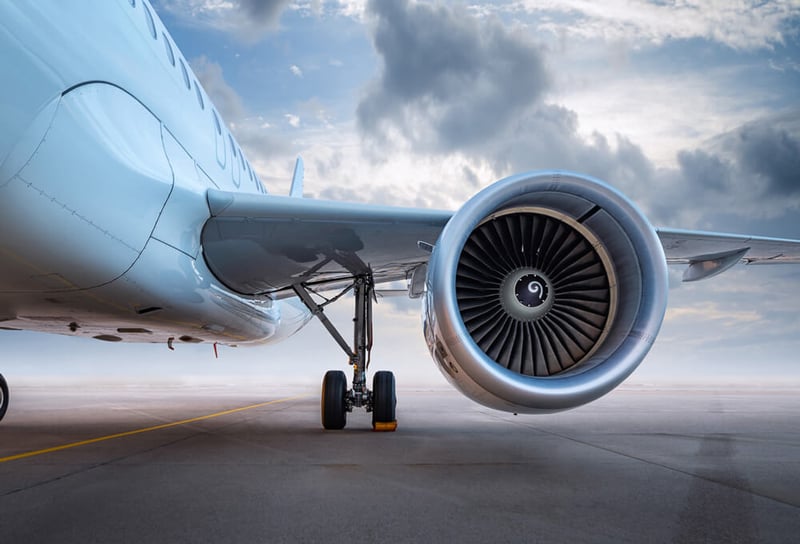 You have urgent shipping needs, we have the flexible and dependable solutions to meet them.
If you had to sum up everything that we've worked so hard to do for so many satisfied clients over the years, it would be this one: AirFreight.com offers a single point-of-contact for to arrange freight services, guaranteed.
When you have urgent needs involving a shipment that needs to get out the door sooner rather than later, you need more than just another shipping and logistics company. Anyone can get your items from "Point A" to "Point B" in one piece. It takes a deft hand and years of experience to arrange to do so on dramatically reduced timetables, all with the same level of care, passion and attention-to-detail that you've come to both expect and deserve.
We Arrange: Expedited Transportation
At AirFreight.com, we've worked hard to become that partner for so many businesses in just about every industry that you can think of over the years — and we can't wait to do the exact same thing for you, too.
As business owners ourselves, we fully understand how fragile your supply chain can sometimes be. Getting backordered parts to an assembly line halfway across the United States is about so much more than just making a delivery. If you don't get those parts to those employees right away, productivity will grind to a hault. Every minute they're not working is a minute you're losing money. Every day they're not making forward progress is a day that you're damaging the invaluable relationships you've worked so hard to build with your own customers.
More than anything else, we do NOT want to see that happen - which is why we've literally built our business in a way that allows us to meet your needs and exceed your expectations each and every time we're given the opportunity to do so.
Whether you need a dedicated truck, flatbed, van, reefer or a team, AirFreight.com will arrange all the transportation details while keeping you fully informed throughout.
We arrange for freight to be transported by motor carriers providing full truckload services to destinations throughout the United States, Canada and Mexico. This includes Palletized Product, Containerized Product, Bulk Liquid Management, or Temperature Controlled Distribution.
So no matter what type of situation you currently find yourself in, you can rest easy knowing that we've absolutely seen worse in our time. But a problem is nothing if not a solution just waiting to be identified - and we'll proudly stand by your side every step of the way throughout all parts of this process and beyond.
The Power and Impact of Expedited Transportation
Trust in AirFreight.com to arrange all of your ground expedited transportation solutions, across the state or across the country. The carriers we select are on time and efficient with a true respect for the environment, Air Freight.com will provide top quality broker services that will meet your requirements and lend a hand in safeguarding the environment. Arranging for the transportation of expedited freight is our specialty and our network of motor carriers coupled with superior logistics expertise will bring winning results each and every time.
The carriers we select have special Equipment available to provide you with a full range of Commodity Transport Options including Flat Beds, Refrigerated Units, Roller Beds and Step Decks. Our industry know-how and broad network is supported by our dedicated team of agents who will provide a single point of contact to manage your shipment throughout. Years of experience mean we are specialists at arranging for expedited transportation that companies across North America count on and we hope you'll be next to benefit from the difference that our team can bring to your next shipment.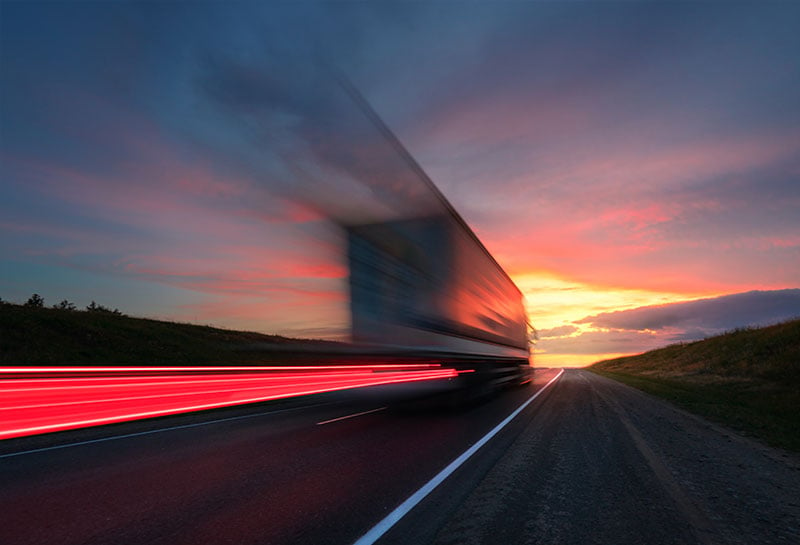 All told the carriers we select have robust, versatile, and dependable fleets, offering you instant and unrestricted access to industry leading solutions like:
Truckload (48 ft or 53 ft)
Flatbed
Refrigerated
Van
Team
Air Ride
As a broker, we have access to a multitude of carriers in order to meet the varying needs and expectations of customers around the continent, each one acting as a unique entity in and of itself. All told, the carriers we work with have over 50,000 expedited trucking vehicles that are ready-to-go nationwide, and one is never more than a few short hours away from your location (if that).
Once you give us a call and let us know exactly what we're dealing with, we'll select a carrier which will dispatch a team of drivers to your location with exactly the right type of vehicle to support and empower your shipment across its journey. Just a few examples of these specialty vehicles include but are definitely not limited to ones like: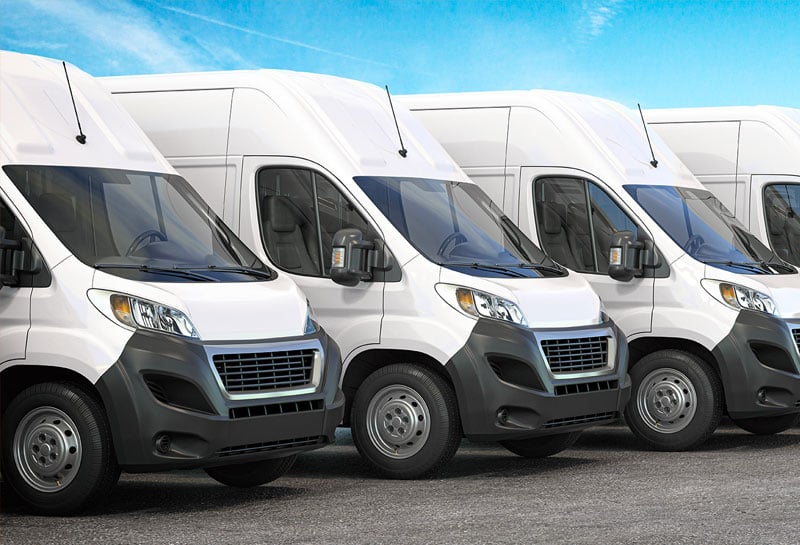 Cargo & Sprinter Vans
48 wide X 72 high
2,000 - 4,000 lbs.
8ft – 14ft in Length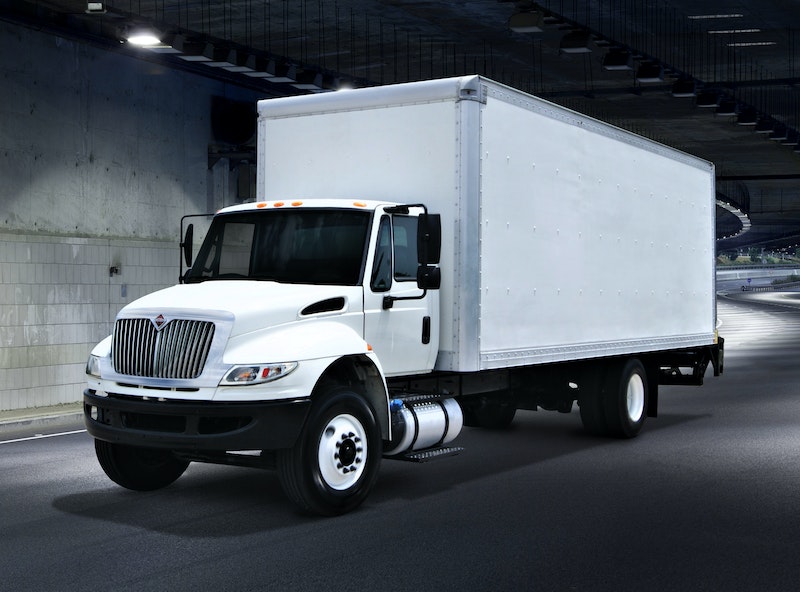 Small Straight Trucks
84 wide X 77 high
4,000 – 6,500 lbs.
14ft – 18ft in Length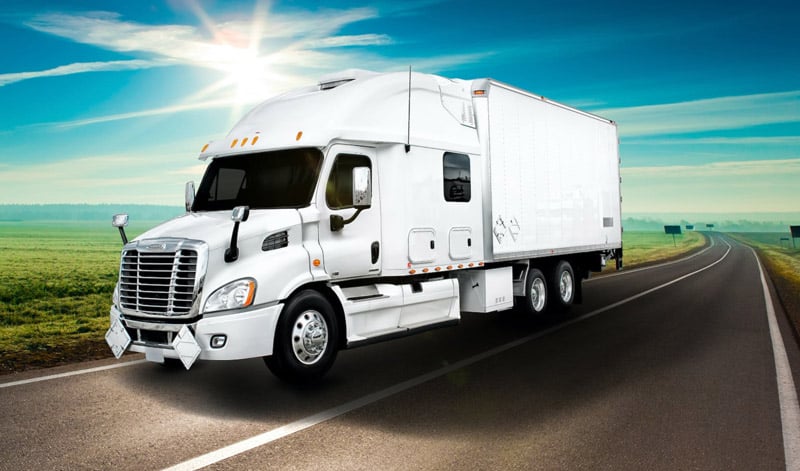 Large Straight Trucks
96 wide X 100 high
10,000 – 12,500 lbs.
20ft – 26ft in Length
In the event that the entirety of your shipment's journey cannot be completed via ground transportation alone, don't worry - we have a plan for that too. If we can schedule you space on the next flight out at your local airport, terrific - we'll do exactly that. We'll still find a trucking company to dispatch a team of truckers to your location to pick up your items and take it directly to the tarmac. When that plane lands, we will arrange for a trucking company to have another team of truckers waiting patiently to get those items into the hands of the people who have been waiting for them.
If there ISN'T space on the next flight out (as sometimes happens) or if that flight isn't leaving for far too long, we'll even arrange for you to charter the exclusive use of an aircraft to call your own - all while still making sure that we meet your time requirements, absolutely no exceptions.
All throughout this process, you'll have access to a single dedicated agent to meet your every need. This person will take the time to learn as much about both your shipment and your business as possible, all while making sure that you understand all of the options that are available to you and which one fits into your current situation.
If you have a question or a concern at literally any time of the day or night, you'll also always be able to get this person on the phone for a friendly chat. A big part of their job is to arrange the logistics of your expedited transportation needs so that you don't have to - but another equally important part involves putting your mind at ease whenever possible.
Handling expedited transportation tasks on your own can quickly become a full-time job - which is an issue, because you already have one of those that demands the maximum amount of your attention. So rather than trying to do everything yourself, you can sit back and let the team at AirFreight.com handle all of your expedited transportation requests and more - all so that you can get back to focusing on your business, which is exactly the way things should be.
Your single source solution for arranging expedited truckload shipments.
We are passionate about arranging the very best express ground and urgent air freight solutions to all of our valued customers, if this is your first time visiting us we hope you can take the time to read our client testimonials.
Because even going beyond the expedited transportation solutions we offer through our broker services, we've always believed that the core benefit we provide at AirFreight.com involves the peace-of-mind that you certainly won't be able to find anywhere else. We want to do more than just arrange to get your items where they need to be, on-time and in full. We want to show you how exciting and (dare we say it) enjoyable this process can be. Our hope is that instead of dreading your next expedited transportation situation, you'll actually begin to look forward to it in a weird way - because you know that the right partner who will go above and beyond to make sure that everything works out exactly as it should be is little more than a phone call away.
All told, AirFreight.com is your single source solution for arranging your expedited truckload shipments throughout North America. Depend on our dedicated service, professional assistance and industry expertise. We're always glad to help if you call (800) 713-1000 or you can complete our freight quote form below. You can also view our reviews on Trustpilot to get an idea of what others are saying about us.