Expedited
Sprinter Vans
AirFreight.com can arrange for the delivery of your freight via expedited sprinter vans operated by a trucking company selected by Airfreight.com. This option provides same day and expedited delivery service.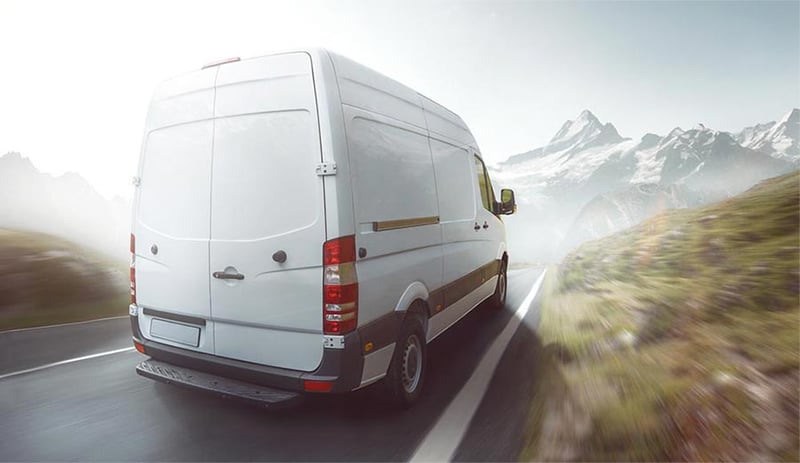 You can depend on the experience and performance of AirFreight.com's extensive trucking company network.
As a premier freight broker arranging expedited shipping services, AirFreight.com not only delivers air superiority when you need it, but arrange for rapid ground transportation as well — seamlessly. Expedited Sprinter vans are a best-in-class option for your ground shipping needs both locally and across the country. Sprinter vans fill an important niche in freight expediting alongside larger vehicles, easily getting into places more difficult for box trucks and semi-trailers. Commonly associated with Mercedes but also built by Ford and others, Sprinter vans offer a variety of different cargo capacities and capabilities.
Expedited Sprinter Vans
There are several reasons why expedited Sprinter vans might be the best option for your next shipment. Here's just a few of them.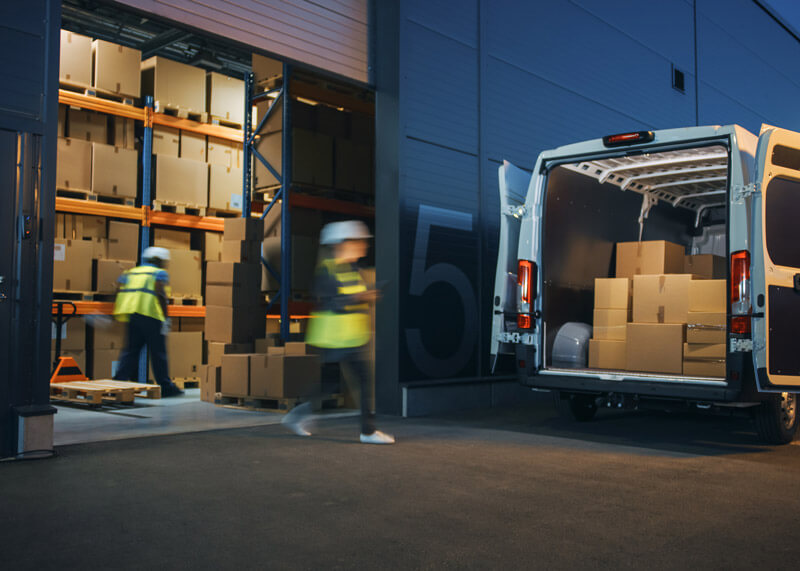 Space
Sprinter vans can typically carry between one and four standard pallets of freight very efficiently due to their interior width, up to about 3500 pounds. Their volume is also effective for loose or unpalletized freight. If it fits, it ships. Since there is no additional handling in transit, this allows stacking to the vehicle's ceiling if necessary. Sprinter van cargo space is easily loaded or unloaded either by hand or forklift, but their beds are not shipping dock height. Your AirFreight.com dedicated agent will take these factors into account when determining if a Sprinter van is the right choice for you.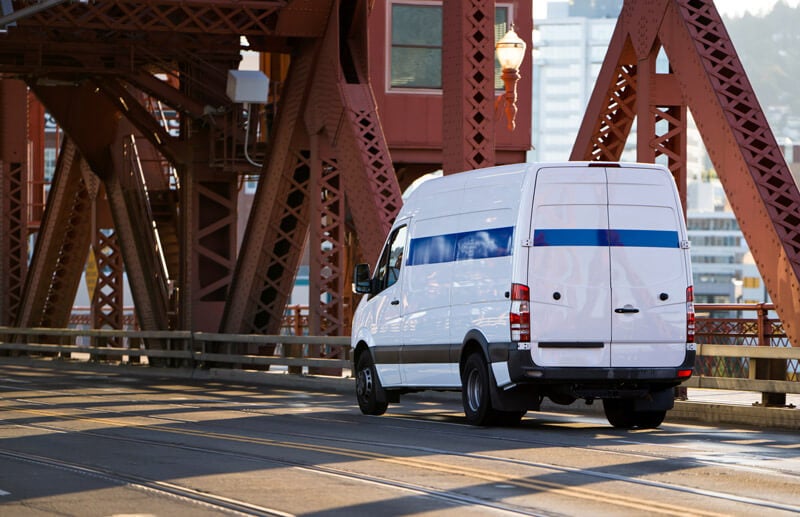 Availability
Another advantage of expedited Sprinter vans is that, due in part to their smaller size, they are typically available almost everywhere. Because of their popularity, Sprinter fleet sizes are actually increasing nationwide, which means more customized shipping options for you. Intracity deliveries are easily handled by one driver, and for longer trips Sprinter vans are often operated by a team of drivers to keep your freight moving.
Expedited Sprinter vans are also much more flexible in terms of pick-up and delivery times. If your pick-up or delivery is on a weekend or has to arrive at an odd or very specific time, Sprinter vans operate in those windows that LTL and air freight do not – unless they are chartered. With just a call or click to AirFreight.com, one of these speedy trucking companies with readily-available Sprinter vans can be on the way for your freight right now!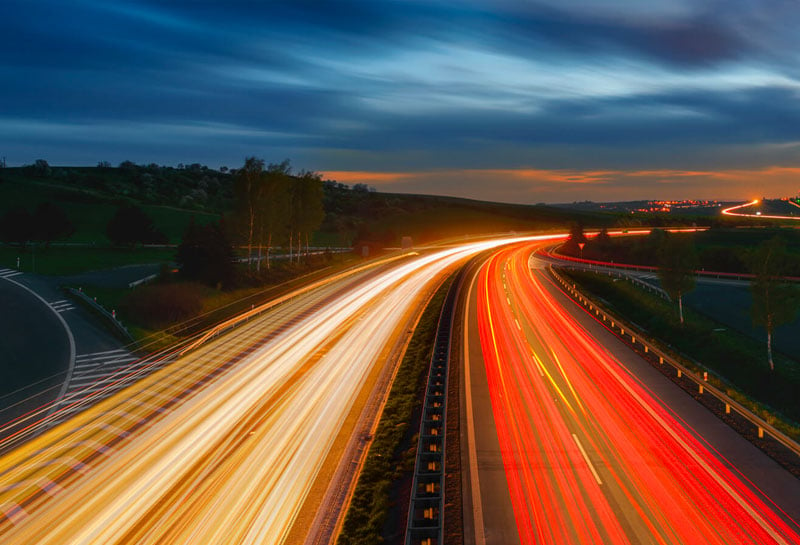 Speed
Expedited Sprinter vans are a faster option than box trucks and semis over shorter distances, generally under 850 to 1200 miles. They also provide better transit times than traditional less-than-truckload (LTL) or truckload (TL) options. For example, in a traditional LTL the shipment is picked up and taken to a terminal to be consolidated with other shipments. This adds several more days to the delivery logistics chain. Do you really want your shipment being held up by someone else's?
All of the Sprinter van shipments operated by motor carriers selected by Airfreight.com are exclusive use – with no other freight aboard or transfers, so your freight is the only shipment on the truck from pickup to delivery. It is loaded once and driven directly to its destination. Expedited Sprinter vans are easier to maneuver than larger trucks in dense urban or high traffic areas. This nimbleness contributes to their overall delivery speed, getting your freight there faster.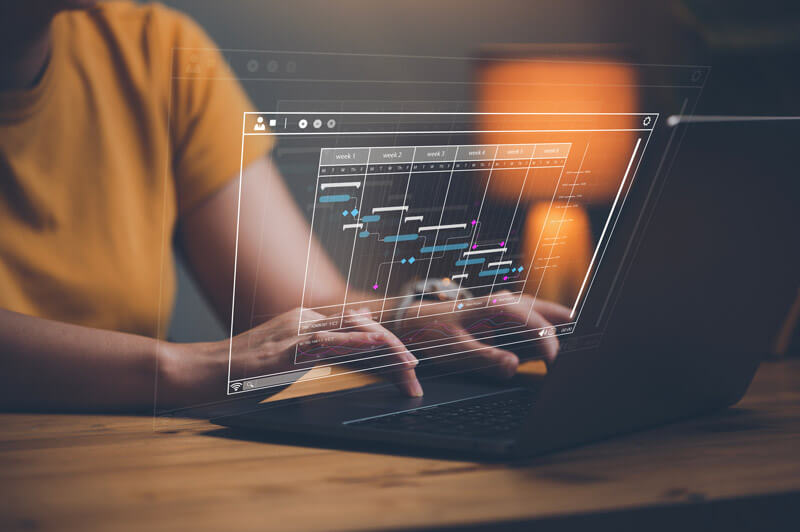 Cost
Expedited Sprinter vans are one of the most cost-effective ways of shipping direct via ground, coming in less expensive than box trucks, semis and air freight – up to 66 percent less! Since Sprinter vans are smaller and lighter than standard dock-high straight trucks, they cost less to operate per mile which means lower freight charges for you. Expedited Sprinter van freight is comparable to air freight delivery times over certain distances, but at a fraction of the cost on loads between 500 to 3500 pounds. When it has to get there fast without breaking the bottom line, expedited Sprinter vans are an excellent option.
When Not to Use Sprinter Vans
There are times when expedited Sprinter vans won't cut it. That's where your dedicated agents' knowledge and experience comes in.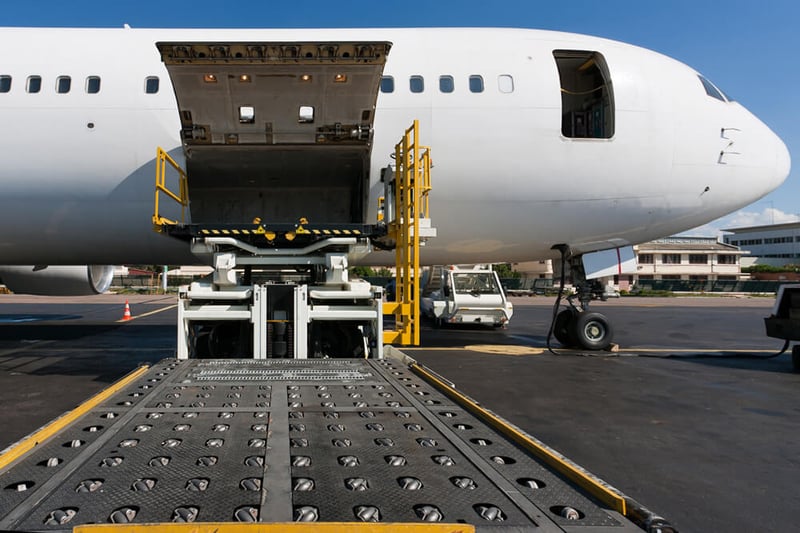 These are just a few reasons why a larger vehicle, or even an airplane, might be necessary.
Long haul shipping – Sprinter vans are most cost effective on shorter runs. Depending on your requirements, a box truck, semi, or air service will be necessary beyond a certain mileage.
Dock height is required – As mentioned previously, Sprinter vans are not at shipping dock height. If your freight absolutely requires a shipping dock at either end, this is not the vehicle for you.
A liftgate is required – Sprinter vans generally do not have liftgates as standard equipment.
Large shipments – Sprinter vans can carry at most three to four standard pallets. Anything in excess of this and you are into a box truck or something much larger.
Oversized shipments – If your freight exceeds the Sprinter vans interior dimensions and cannot be safely dismantled for shipment, you'll simply need a bigger truck.
Overweight shipments – Again, if your freight exceeds the vehicle's maximum carrying capacity, you'll need a box truck or tractor trailer.
Expedited Sprinter vans won't get you from Boston to Los Angeles next day, but if you understand what they can do - and AirFreight.com does - it gives you a very powerful tool to use in the right situation.
Expedited Sprinter Van Service Arranged by AirFreight.com

When you work with AirFreight.com, you get options that are optimized and customized for your shipment – not some one-size-fits-all, cookie-cutter approach. Your dedicated agent will work with you to see if a Sprinter van is the right option – and tell you if it's not.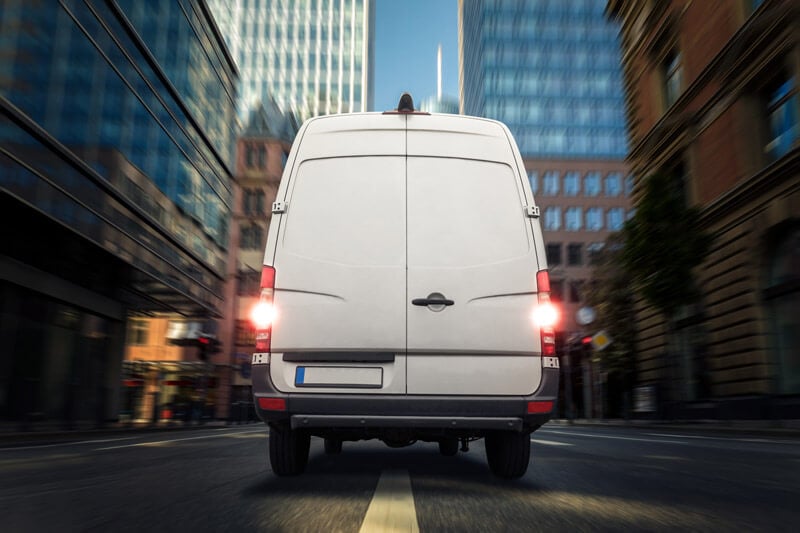 Here's what else you'll get when you work with AirFreight.com's expedited Sprinter van service:
Proactive planning – The trucking and courier companies we select analyze traffic patterns, weather reports and other details of each possible delivery route, choosing the one least likely to encounter a delay.
Comprehensive tracking – We keep a technological eye on your goods at all times, no matter where they are. Enjoy peace of mind knowing your shipment's location, and thanks to our tracking technology, we'll know if a delay arises and work to mitigate it.
Reliable partners – AirFreight.com carefully evaluates each carrier it works with to see if it has a history of delivering safely and quickly.
Pervasive teamwork – Your dedicated agent is available 24/7/365 and able to answer any questions and handle any unexpected issues that come up, from the most current location status to a complete rerouting of your shipment.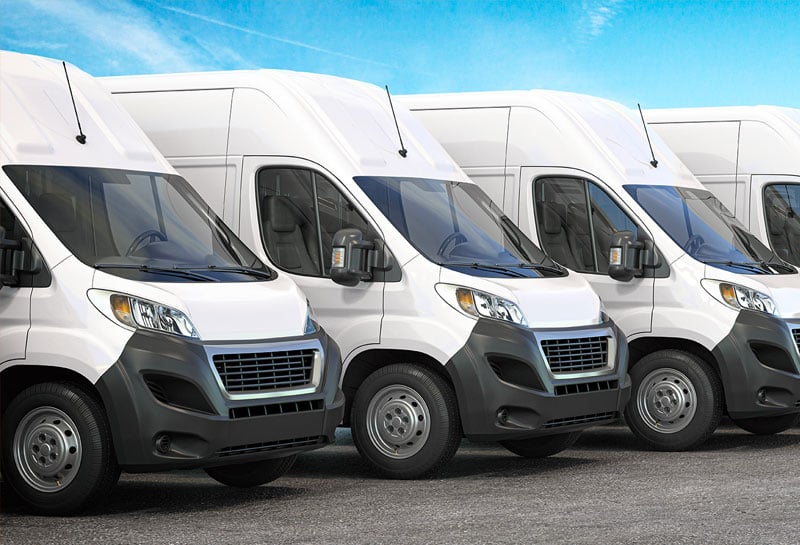 Need Same Day Service?
AirFreight.com has you covered. Two factors will determine if same day delivery by expedited Sprinter van will work for you: how early you call, and how far the shipment is going. If these align, your agent will select either a courier company to transport your freight, or a motor carrier with a two-man driver team ready for a non-stop drive.
Your goods will be the only cargo on the van. You won't have to worry about time-consuming stops to pick up and discharge other shipments, not when every minute counts.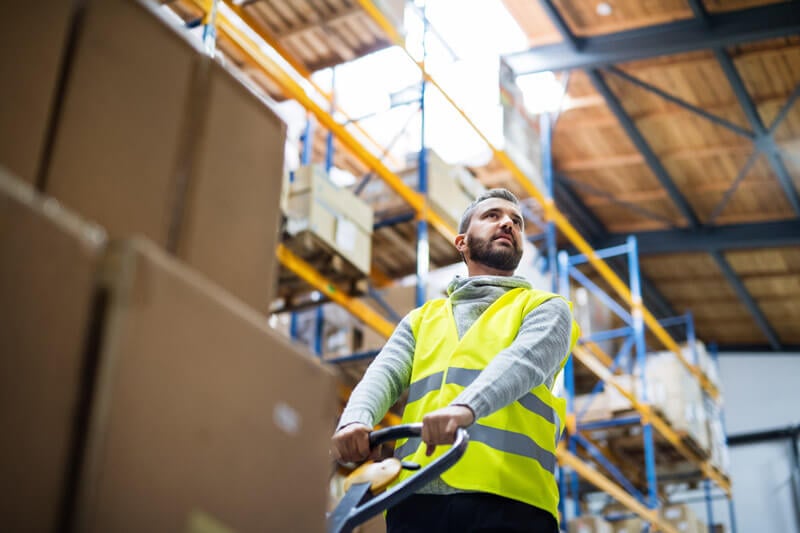 AirFreight.com will make your shipping a success with these critical components:
Safety – Our goal is for your supplies and finished products to arrive in perfect condition
Speed – We arrange for the shipment of your freight through multiple transportation channels across the country, seamlessly
Accessibility – With dedicated 24/7/365 customer service and detailed freight tracking information, regardless of the size of your cargo
Convenience – Request our broker services via phone or online with easy, straightforward instructions and understandable terms and conditions
Economical – Ship your freight without breaking the bottom line by selecting from an extensive suite of services we will arrange to fit your budget
AirFreight.com provides the same outstanding performance, coordinated logistics, tracking and customer service for its ground transportation broker services as it does for all of its air cargo broker services. We provide you with access to an integrated network of air and ground carriers to give you the widest range of choices, whether it is an expedited Sprinter van or 747 freighter, without having to call around for multiple quotes. Your shipment size and speed requirements are matched to a carrier with the right vehicle for your freight, eliminating waste and reducing expenses. If your deadline does not support using an exclusive ground service, your shipment can fly via a dedicated air charter service. From the moment you call, until after your shipment reaches its final destination, you can trust Airfreight.com to arrange for the delivery of your freight and superior customer service – every time.
Choosing the right broker with experience arranging same day shipping is a critical business decision. With AirFreight.com, experience the confidence and peace of mind that comes from arranging an expert delivery plan and working with a dedicated agent from start to finish. Your freight is important to you, so it's important to us. For more information, contact us today at (800) 713-1000 or simply go online to AirFreight.com and click Get a Quote. We look forward to working with you as your complete logistics partner!
Founded in 2010 by Dan Boaz as part of the Expedited Group, AirFreight.com began transforming the air and ground shipping domains by using the Internet and other advanced tracking technologies to increase customer confidence, convenience and quality. The Expedited Group of Companies are privately held with corporate offices located in Newport Beach, California.
For more information, please contact us at (800) 713-1000.
View our reviews on Trustpilot https://www.trustpilot.com/review/airfreight.com