It's taken nearly nine months but at last a settlement has been reached on a new labor deal between longshoremen and port owners which enables West Coast ports to return to full operations. The collective positive impact on the economy, exporters, manufacturing and retailers will be huge but the huge cargo backlog won't be remedied overnight. Meanwhile as delayed freight is unloaded there will be a swelling demand for air freight services and expedited ground services to get the shipments to their final destinations as quickly as possible.
The port dispute has impacted almost thirty ports along the West Coast and while the news is certainly good it is being estimated that 'normal operations' won't see the backlog in cargo cleared for up to two months. February was seen as a critical turning point in the crisis as the economic impact was multiplying at an alarming rate and although the new deal sees a five-year agreement being reached the repercussions will be felt for much of the first half of 2015.
The settlement was reached after the White House had sent U.S. Department of Labor Secretary Thomas Perez to help find a solution between ILWU and the Pacific Maritime Association (PMA) on behalf of the port owners. At the ports of Long Beach and Los Angeles it is reported by Reuters that as many as 35 container ships are anchored offshore waiting to be worked.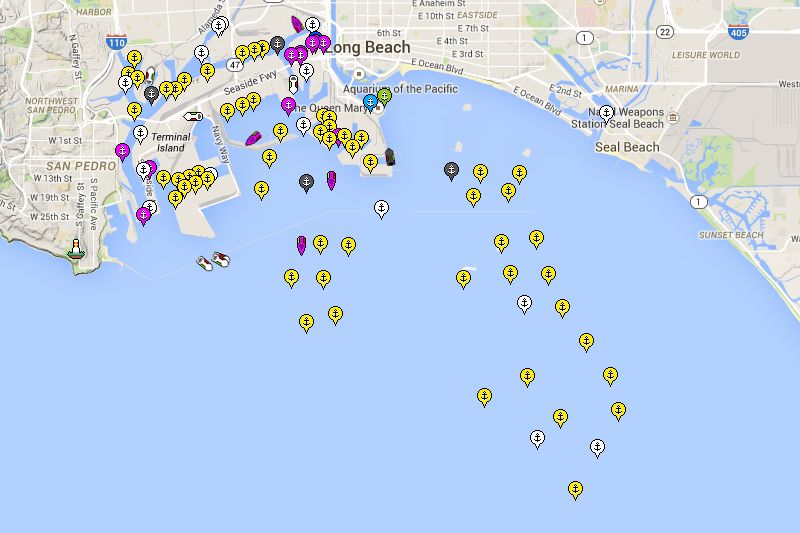 The coming month or two will see a gradual reduction in the backlog as even more transpacific vessels arrive from Asia each day. The affected ports will slowly return to a sense of normalcy but probably not until late spring. As a result the demand for expedited ground and air freight services from ports up and down the coast will in turn accelerate rapidly over the coming weeks.
For the sake of the economy we're very pleased to see the resolution come to fruition and the details about the size of the backlog clearly shows that an even more substantial crisis has hopefully been avoided.
The 'ship map' on today's post is courtesy of http://shipfinder.co/