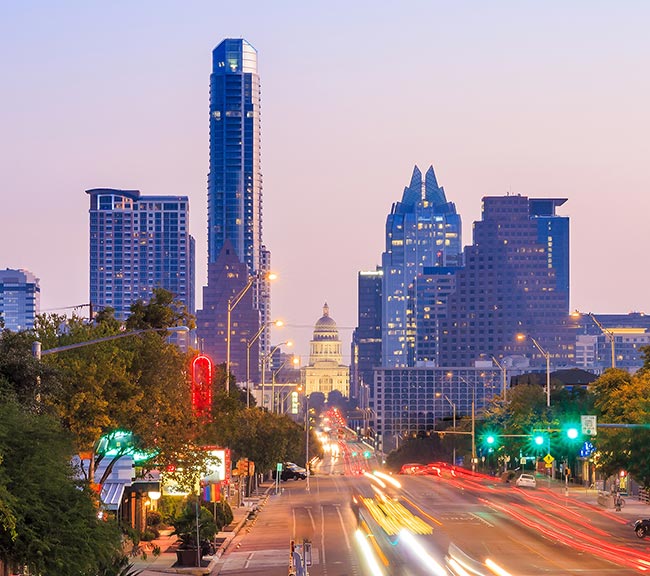 The Austin economy is notable not just for its wealth and vibrancy, but also for its diversity. In addition to "Silicon Hills," Austin has garnered the nickname "Live Music Capitol of the World," recognizing its many accomplished musicians and quality performance sites. The city is also home to a number of leading universities, including the flagship of the University of Texas system. These many industries and institutions open up new possibilities for growth and progress, both for Austin and for the entire country.
Austin's economic diversity does come at a cost. Its many businesses and schools all have difficult shipping needs, which are especially hard to fill in tandem with one another. This is particularly true for its pharmaceutical and other technology companies, which often need parts and supplies from distant regions of the country. AirFreight.com is committed to filling all these shipping needs quickly and effectively.
As an experienced air freight company, AirFreight.com delivers directly into and out of Austin, as well as nearby communities like Round Rock, College Station, Killeen and Temple.