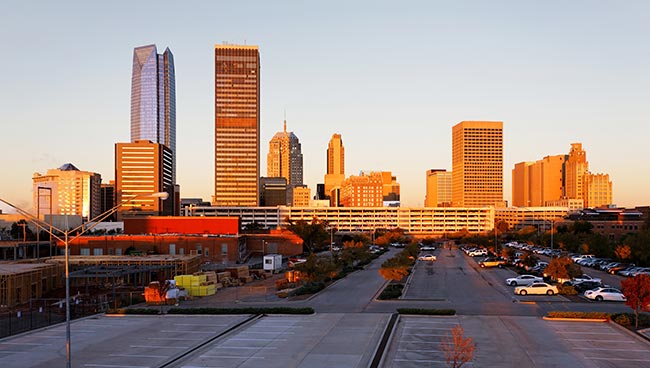 Besides being the center of government for the State of Oklahoma, Oklahoma City is a major site of technological development and energy production. Businesses in these industries need a myriad of supplies, which must arrive on tight schedules and in good condition. They also frequently have to send finished goods to retailers outside Oklahoma City.
These and other shipping needs create a serious challenge for ground carriers that operate in the city and its surrounding area. Many struggle to balance speed and safety. If they want to deliver goods by the deadline that a client has set, they often have to drive at risky speeds. Oklahoma City businesses can avoid this problem by ordering their supplies far in advance, but that doesn't work if they suddenly run short of something and need to bring it in immediately.
AirFreight.com offers swift, safe solutions for shipping emergencies and all other issues that arise in Oklahoma City. Rather than bring your supplies in by truck, we will schedule you space on an air cargo plane or charter a new flight just for you.