Our ability to divert shipments onto alternate routes is aided by the fact that we've invested in the best tracking equipment available for all our affiliated trucks, vans, and trailers. This equipment keeps us apprised of your order's location at every stage of the journey. We keep an eye on the tracking data and then follow along the rest of the route, looking at weather and traffic reports to see if there are any problems we didn't expect. Tracking data also means that whenever you'd like to know the location of your items and the time left before they arrive, we'll be able to tell you.
Another key to AirFreight.com's quick deliveries is our ability to rapidly reach your items' original location. We've built a network of ground vehicles and affiliated airlines that extends up and down North America. Regardless of which city your items are located in, we're almost certain to have a truck or other vehicle available within two hours of that location, as well as an airline affiliate in the immediate vicinity. Thus, once we've gotten your order, we'll be able to get to the items and load them into our vehicle in less than two hours. We'll then either drive it directly to Kansas City or take it to the airport, where we'll have scheduled space for it on the soonest available flight or set of connecting flights. Wherever your items are and however far they have to travel, we bring all our resources to bear to get them to you in less than 24 hours.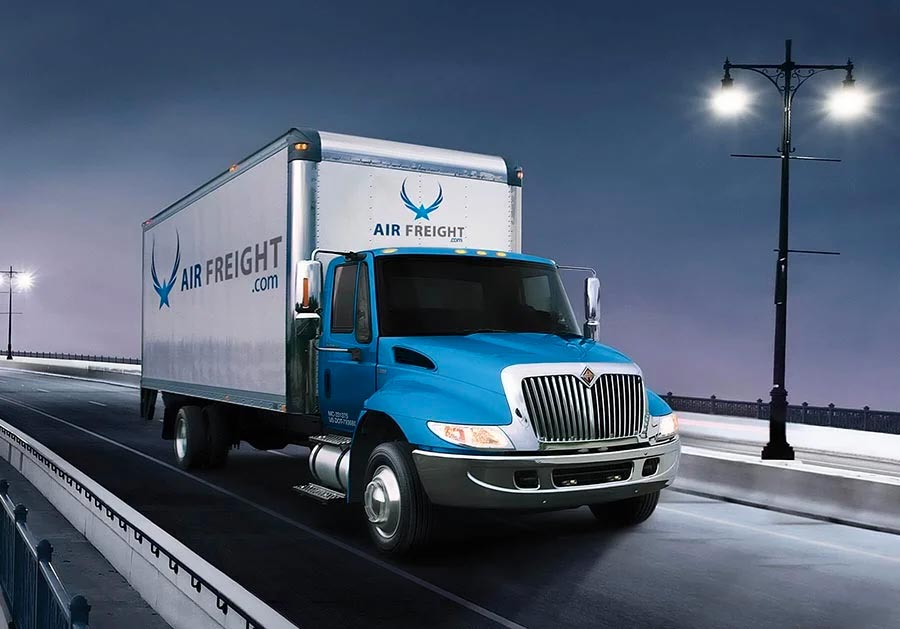 In addition to all these resources, AirFreight.com offers the added benefit of air charters. Should you need to deliver your items by air but discover that there are no scheduled flights along your route, we can organize a whole new flight reserved for you. We'll load your items and your items alone onto that flight, take off immediately, and fly right for Kansas City. Thanks to our air charters, we can ship items from even the most remote locations just as quickly as those coming from major cities, and thus serve all our customers equally.
To learn more about AirFreight.com's air and ground solutions for Kansas City businesses, visit our website today or give us a call at (800) 713-1000.