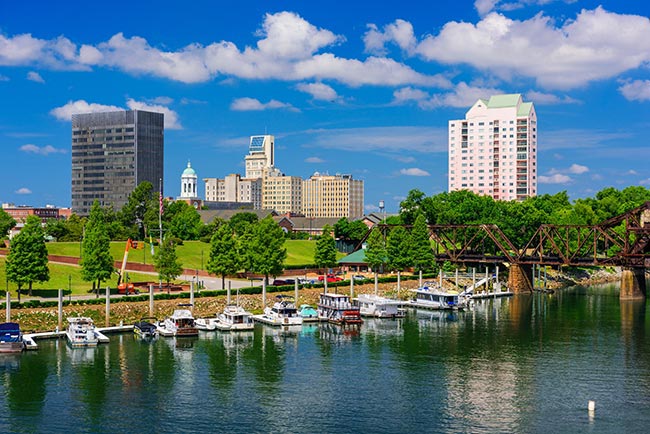 AirFreight.com joins in this cycle of production and prosperity. As an air freight Augusta broker, we provide speedy deliveries into the city whenever local businesses are struggling to get their supplies. We're well aware of the supply problems that arise in Augusta, but have assembled an array of resources and set of strategies to deal with each of them. Between our massive network of airline affiliates and our enormous web of coordinated trucking resources, we can ship to Augusta from any point on the continent in a matter of hours. No matter their physical distance, your supplies are never far away when AirFreight.com is on your side.
Logistics is both art and science. Any Augusta company worth its salt knows this from the hundreds of hours they've spent planning out shipping operations from myriad supply points throughout the country. If done right, such plans require extreme attention to the technical details of transit; neither weather nor traffic nor road quality nor speed limits can be ignored when putting together an effective plan. But along with these technical details, you also must have a creative approach to solving problems and getting out of shipping quagmires. Otherwise, you'll never be able to respond quickly if your original shipping route doesn't work out.
AirFreight.com specializes in these quick, creative responses. As an emergency freight expert serving Augusta and all of Georgia, we've seen how even the most detailed plans can run into trouble in this region. When this happens, our team springs into action, coordinating a quick delivery by air &/or ground to make up for the disruption.