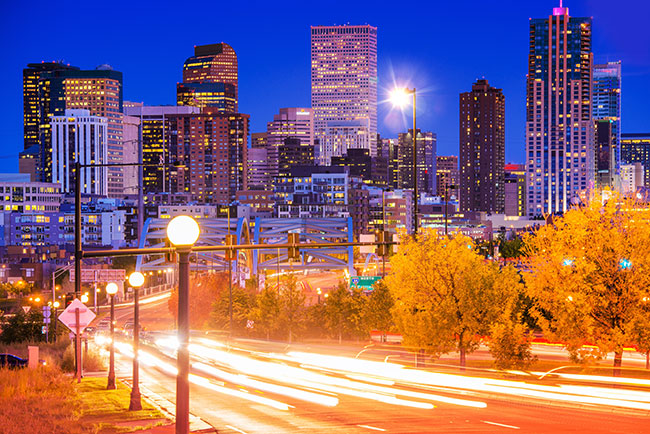 For all of Denver's economic advantages, its location leaves a lot to be desired. It's not called the "Mile High City" for nothing. Its high elevation and proximity to the Rocky Mountains make it hard to reach by truck, limiting opportunities for traditional truckers to supply the city's businesses. These logistical difficulties are only further complicated by the nature of Denver's businesses. The town's wealth comes primarily form telecommunications, aerospace, and technology companies, all of which rely on delicate supplies and tight production schedules. Suppliers must deliver parts and raw materials quickly and safely, all while passing through some of the nation's steepest mountain ranges. Few trucking companies can do this reliably.
AirFreight.com gets around the challenges of shipping into and out of Denver by foregoing the roads entirely. Instead, we schedule and charter air cargo services, operating through airports in Denver proper as well as in Colorado Springs, Aurora, Lakewood, Loveland, Boulder, and Centennial. These next day air freight services allow us to get you your parts within a matter of hours, all while running little or no risk of damage en route.
To further enhance our air freight delivery services, AirFreight.com maintains a coverage network that includes virtually all states and provinces in the US and Canada. As a result, no matter where you're shipping from, we can get your goods on a flight to Denver without hesitation. Likewise, if you're sending finished items out of Denver, we will have personnel near the receiving airport.