Air Freight Anchorage, AK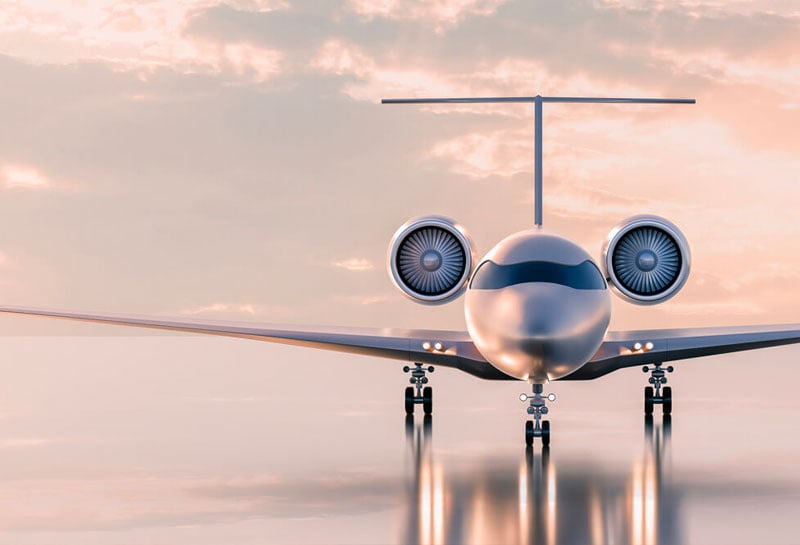 As the home of nearly 300,000 people, Anchorage is close to half of Alaska's population, making it the demographic, cultural, and economic center of the state.
When combined with the city's quality infrastructure, diverse, skilled workforce, lack of a sales tax, and easy access to one of the nation's most important ports, these features make Anchorage an economic force to be reckoned with. Businesses of many sizes from a cornucopia of industries compete to use Anchorage as their headquarters or major production center. The people of Anchorage and all of Alaska benefit from the massive amounts of wealth and quality jobs produced.
AirFreight.com keeps the wealth and jobs rolling in. Having long served Anchorage and its surrounding area, we're well aware of the many challenges facing carriers in this area, and know how to avoid them. We overcome these challenges through our expedited delivery Anchorage services, allowing all local businesses to stay fully supplied and productive.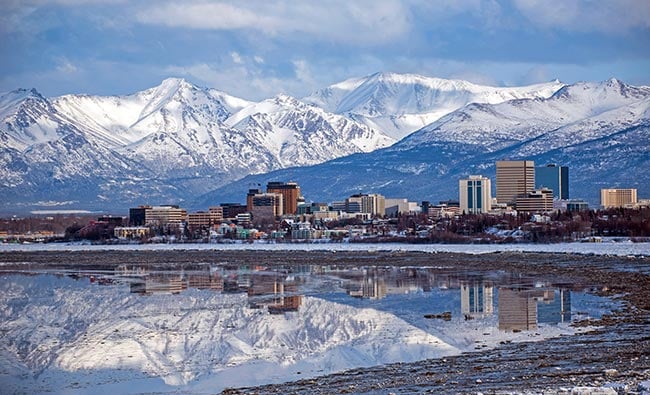 Expedited Delivery Anchorage
Like any city so large and productive, Anchorage is bound to face problems getting necessary supplies. So many businesses congregated in one place are bound to order more shipments than local roads can handle, leading to congestion and frequent delays. But Anchorage has the added problem of its relatively remote location— far from most other North American cities, it's not on most carriers' standard routes. This makes it hard for Anchorage businesses that need to order parts on short notice; even if they can find a carrier that ships to Anchorage, they can't count on that carrier to reach it quickly.
AirFreight.com prides itself on serving Anchorage just as quickly and effectively as any other North American city. Our massive logistical network contains vehicles stationed all over the continent, including throughout Alaska and western Canada. Near each of these vehicles, we recruit drivers who have an extensive knowledge of the area, and will have no trouble getting to Anchorage or anywhere else in the region. We link these drivers and vehicles up with the rest of our network so that we can provide seamless shipping from any location. Whether you're shipping from Canada, Mexico, or the Lower 48, you can count on us to reach Anchorage without skipping a beat.
AirFreight.com | Anchorage, Alaska
In addition to our massive shipping network and wealth of local knowledge, AirFreight.com has a range of other resources and skills that allow us to reach Anchorage swiftly & seamlessly.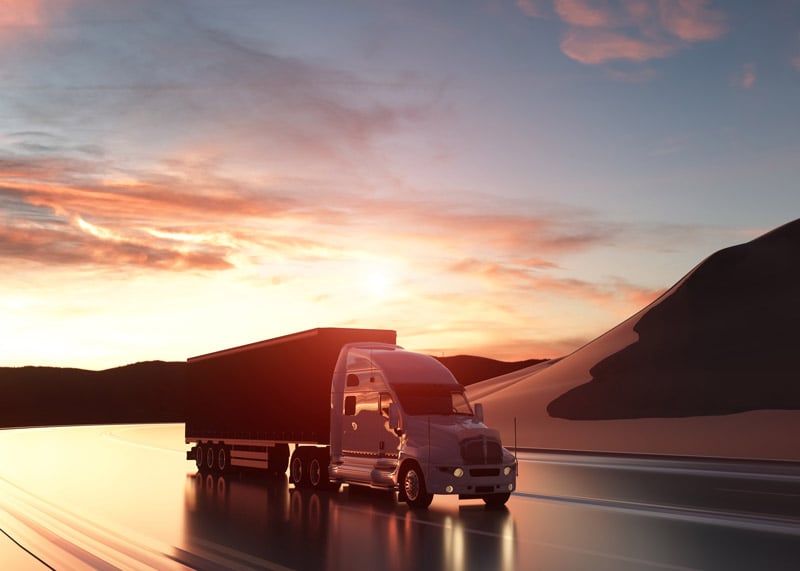 Quality Drivers
We recruit the most experienced drivers in the industry, and make sure each member of our network is committed to speed, safety, and courtesy. When coordinating longer shipments, we send our drivers out two at a time, and instruct them to share their work equitably. This way, each driver is able to rest while the other one is behind the wheel, so they can keep the truck on the road day and night without becoming too tired to work safely. This shaves hours or even whole days off of the delivery, allowing us to reach Anchorage in record time.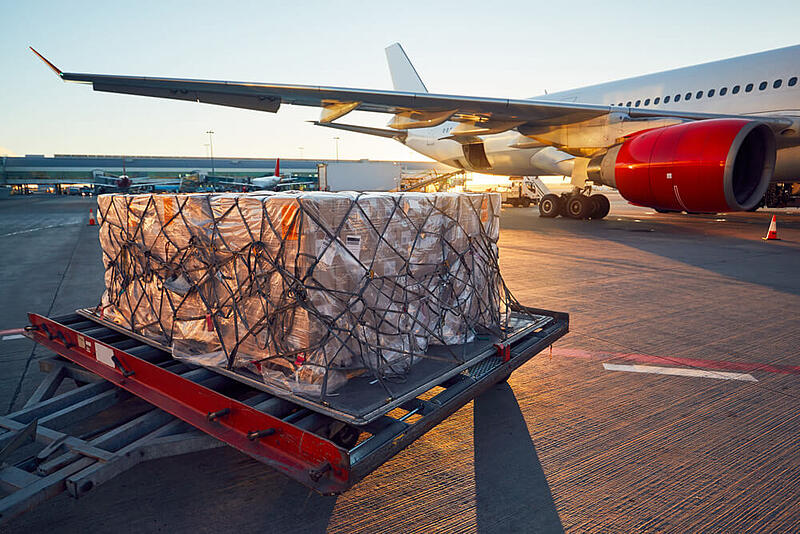 Detailed Plans
A lot can go wrong on the way to Anchorage. Local highways may become congested, harsh weather may make the main routes impassable, and road work might close down the most direct paths to your destination. We plan for all of this and more when preparing for your deliveries. Our goal is to balance all the possibilities and select a route that will get us to Anchorage swiftly and with minimal risk of delay. This way, we're able to not just stay on schedule, but also provide predictable services that you can safely plan your operations around.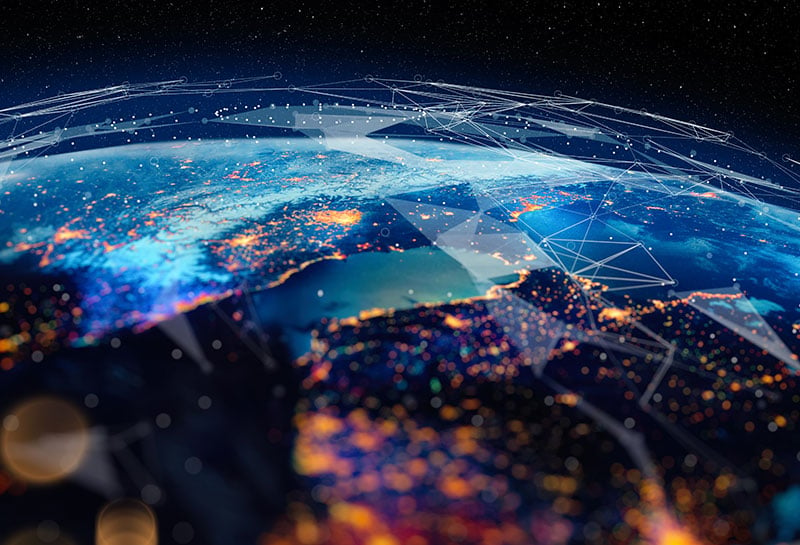 High-Tech Tracking
Each of our vehicles is outfitted with the most advanced tracking devices on the market, so that we know their location at all times. This allows us to give you an update whenever you request one; we can immediately identify the location of your vehicle and give you a reliable estimate of when it will arrive. But tracking also lets us prepare for shipping problems that are difficult to foresee. If a storm arises, traffic gets backed up, or a road we need to take is closed, we'll know as soon as it happens. We can thus contact the drivers delivering your goods, let them know what happened, and guide them onto an alternate route. This strategy ensures that we remain on schedule no matter what challenges we encounter along the way.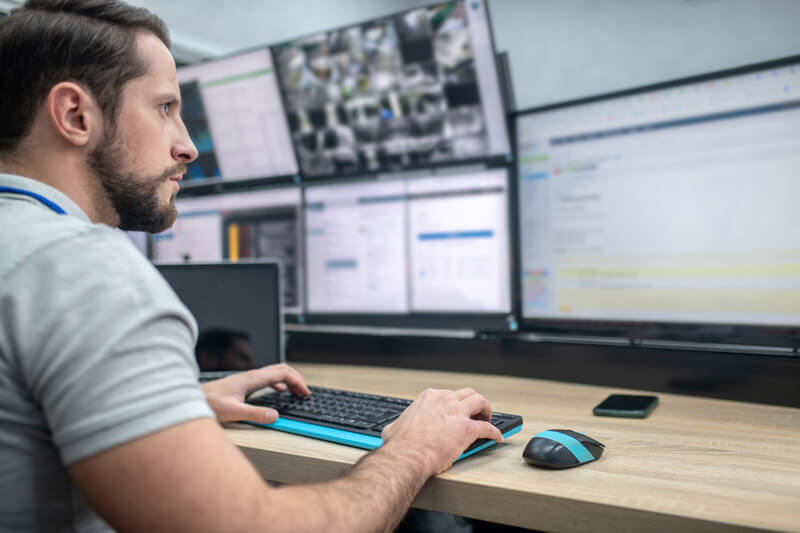 Expedited Freight Company Anchorage
Rain or snow, day or night, AirFreight.com is always available to ship your goods on the schedule you set.
With our help, your supply lines are protected against any emergency, allowing your business to keep humming along. To learn more about our services or place your next expedited freight Anchorage order, call (800) 713-1000.