The global air freight industry received a mixed set of results courtesy of the International Air Transport Association's (IATA) monthly freight figures released last week. The index provides a good but very broad snapshot of global air cargo trends on a year-over-year basis and the January results while steady paled in comparison to the exceptional numbers of January 2014.
For the month, freight tonnage rose by 3.2 percent which was a reasonable result but suffers when compared with the growth of 4.5 percent seen a year earlier. As ever there were significant variations throughout the different global regions with the best results being observed in the Asia-Pacific, Africa, and Middle East sectors. Europe in particular and also North America saw a slight drop in air freight demand for the same period of time.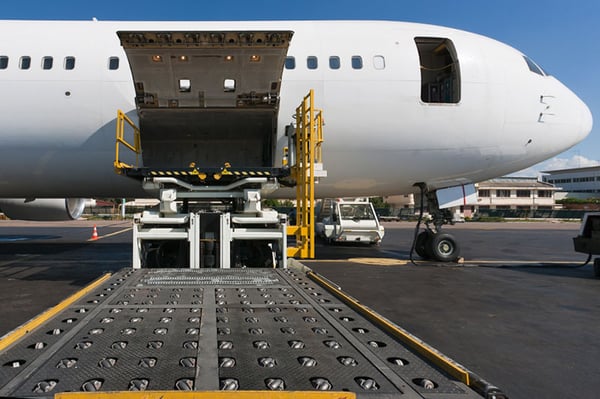 A single month of data shouldn't cause the general sense of optimism for 2015 to be derailed but a stronger result would have been welcomed particularly with regard to the European market which continues to see an uneven economic forecast coupled with a decline in business confidence that has been ongoing for the better part of eight months in most European nations. In North America, the bumps in the road seem less significant as cautious optimism about consumer demand and decent productivity numbers reinforce the feeling that it will be a reasonably successful year for trade and commerce.
Tony Tyler, IATA's Director General and CEO set an even more cautious tone with his statement.
"January was a disappointing start to the year for air cargo and it is difficult to be too optimistic about the rest of the year given the economic headwinds in Europe and growing concerns over the Chinese economy. Add to that the continuing trend of onshore production and trade protectionism and 2015 is shaping up to be another tough year for air cargo."
While the global view looks to the improving growth in the Asia and Africa markets closer to home the North American air cargo volume fell 1.2 percent versus January of the previous year. Analysts have downplayed the significance of the result citing an extraordinary set of results for the corresponding month in 2014 and anticipate growth over the coming months.