After a promising beginning to 2015 international air freight volumes have shown some concerning drops versus 2014 over recent months. New data released from WorldACD shows that the international air cargo market has both diversified and diminished during the first third of the new year.
It's thought that a more competitive marketplace has seen forwarders lose some volume to smaller providers as pricing points continue to tighten. Overall the top 20 global forwarders remains essentially unchanged with 19 of those maintaining their position but collectively have seen air freight yields diminish by 12% compared with the opening four months of the last year. By contrast, smaller companies have not seen a contraction to the same extent.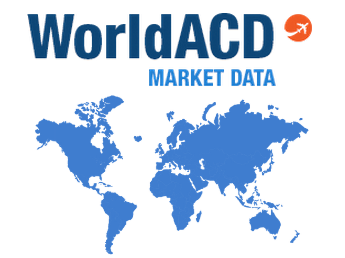 Of the top twenty, only six have seen revenues increase year over year at this stage and with the summer months approaching the next ninety days will go a long way to determining how the year is likely to shape up for the sector. The main culprit so far was a softer than expected April which saw a six percent decline in volume compared with March, driven by a still slow European market and inter-Asian volume remaining flat overall.
Other factors see an extremely strong U.S. dollar helping drive up imported air freight tonnage into the states and still low fuel prices negatively impacting yield. The WorldACD report showed that Asian carriers saw 7% growth in the first four months, meanwhile Middle Eastern airlines rose 9% and, in tandem with African carriers, recorded a 13% rise in perishables. In North America, we saw carriers report a huge 26% increase in pharma traffic.