As air freight hubs in the U.S. go, few are larger or more important than Chicago's O'Hare International Airport. The fact is that additional growth in air cargo tonnage over the last twelve months at the airport has seen O'Hare struggle to manage the growing volume leading to some difficulties for shippers using the airport.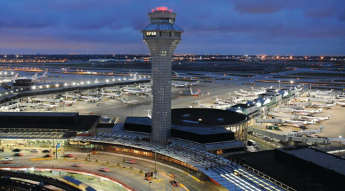 At the turn of the year the West Coast port issues saw air freight tonnage via Chicago grow exponentially and although that factor has passed the increased tonnage remains, placing a severe strain on the logistics of the city's primary airport. The increases were in excess of twenty percent year-over-year during the first half of 2015 and even as recently as June the upturn still measured in at over seven percent according to figures released by the Chicago Department of Aviation.
The growth in Chicago highlights a national trend in air shipments that reported air cargo volume improvements approaching six percent for the first half of 2015 driven by a still growing economy. Other airports reporting double-digit growth this year include Dallas, Los Angeles and Atlanta.
The timing of these improved results in Chicago is proving to be less than ideal with major road construction in the vicinity of O'Hare causing traffic snarls and frequent delays. In addition, the airport is reviewing how to expand its air freight capacity so that freight distribution doesn't become further impacted.

Per the Wall Street Journal, The Chicago Department of Aviation said O'Hare is planning to take action to improve conditions, including a project to build a new, 800,000 square-foot cargo processing facility within the airport's northeast quadrant.