Texas is experiencing growing overall demand for air freight services and capacity to and from the Lone Star state, d

espite a difficult year for the oil and gas sector

. Air Freight volume is dominated by operations at Dallas-Fort Worth International Airport and Houston Intercontinental Airport in terms of tonnage and demand remains healthy statewide.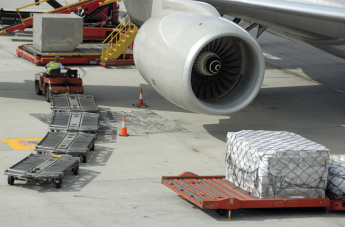 In fact, based on 2014 data, Dallas (4th) and Houston (11th) both rank among the dozen busiest airports overall in the country. These two along with Houston Hobby, Dallas Love Field plus the airports in Austin and San Antonio have seen the air freight market continue to increase on an annual basis. Meanwhile, smaller freight operators and air charter flights across the numerous regional airports throughout Texas mean that the state is crucial to the health of our air cargo industry.
The economy of Texas has great diversity beyond being the hub of the oil and gas sector with Texas ranking second only to California in total manufacturing output (based on 2013 data). Such industrial output combined with the vast size of Texas means urgent freight is often transported by air.
In addition, international air freight demand continues to increase with United Airlines launching a new partnership with Singapore Airlines out of Houston to Asia commencing on July 1. This week has also seen AirBridge Cargo begin operating weekly air freight service between Houston and Abu-Dhabi.